Rachel's Marathon Journey - Month 1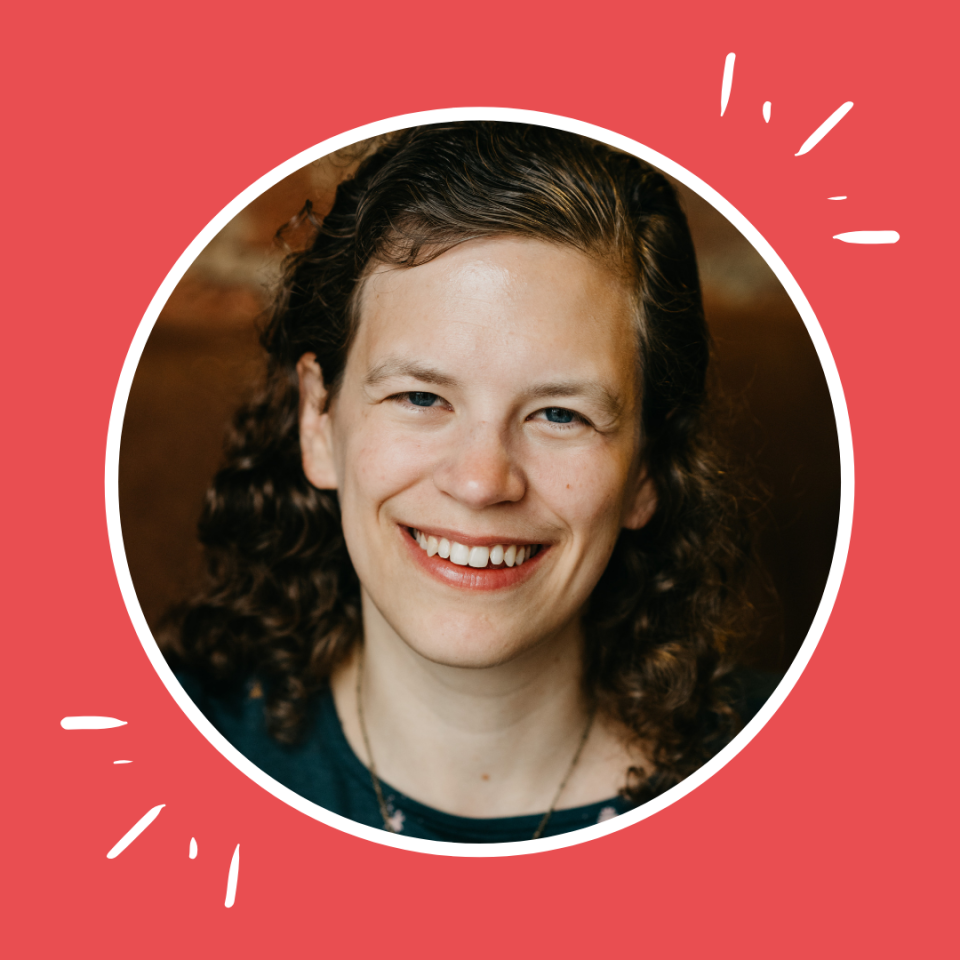 In December 2017, over work Christmas drinks, I proudly (foolhardily?) informed several of my colleagues that, despite the fact that I hadn't done any running in about twenty years, I intended to run a marathon in 2019. Fast-forward fourteen months: I've been running regularly for nine months, I have a place in the Edinburgh Marathon, and sixteen weeks left to train for it… it's time to prove it wasn't just the prosecco talking.
Of the myriad training plans out there, I've settled on the London Marathon's official plan. Why? Well, it seemed the most humane and the most practical – it has you running three days a week, and never two days in a row. The practicality is obvious: fitting three days of training into a busy week is much easier and allows more flexibility than trying for four. The relative gentleness is the key attraction, though; I'm not aiming for a particular time (given that it's my first marathon, doing so seems pointless – I won't know what I'm capable of until I do it). What I am aiming for is to cross the finish line without injuries, and one thing I've learned in my brief career as a runner is that I'm vulnerable to a particular kind of knee injury called iliotibial band syndrome (in both knees, worse luck!).  
So, trainers on and watch at the ready, off I go…
Week 1
The London Marathon training plan has you start very gently indeed: for the first four weeks the running is mixed with walking, in the first week about 50/50. Although I know this is for a good reason, in practice I find it incredibly frustrating. I feel like I've been knocked back down to zero, forced to take baby steps when I know I'm capable of more. 

I'm gritting my teeth in annoyance all through my Tuesday and Thursday runs – normally, I would do a lunchtime run between Waterloo Bridge and Tower Bridge along the Thames Path, and then back again, which is about 4.5 miles. But because of the programme I'm following, the walking really slows me down, and I don't make it to Tower Bridge before I have to turn back. It's frustrating. 

My weekend 'long run' is a circuit of my local park, Crystal Palace Park, which is more challenging because of its hills and marginally more satisfying, as I'm finally running more than walking! Though my final distance, 4.61 miles, is still a bit under the longest run I'm capable of. 

Total mileage: 12.5. Nothing to be ashamed of, but no more than I would do in a typical week.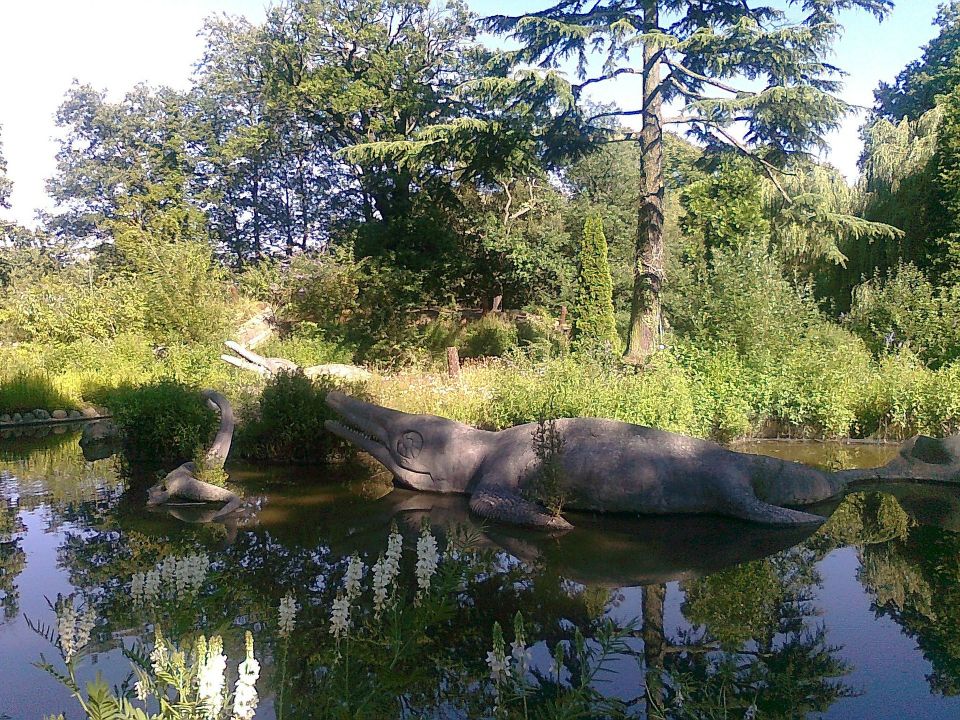 Week 2
My work schedule this week won't allow me to run at lunchtime, so I decide to split the difference and do one run after work and one before, both in Crystal Palace Park. Monday evening's run is another 20-minute run/20-minute walk and I only manage a hair over 3.5 miles, but I rather enjoy running in the park at twilight; the sphinxes look marvellously spooky in the fading light!
Thursday morning I drag myself out of bed early and am out on the pavement at 6:45am (my typical idea of getting up 'early' to run is making a 9am Parkrun). I run the entire perimeter of the park while watching the sunrise and then around the park itself as soon as it's light enough to enter. My final distance is the same as last Sunday's run but I can't stop smiling. Maybe it was the sunrise or the pleasure of running around deserted fields with mist rising from them, but this time I don't feel frustrated – I feel hopeful. 

Saturday I'm meant to run/walk for 65 minutes and I'm itching for new scenery so I decide on a different destination: Dulwich Park. The route is mostly flat but because I live on the second-highest point in London, so all of my long runs from here on out will involve an uphill finish (it's good training – the Edinburgh Marathon is fairly hilly!). The weather is dull and grey but I'm feeling good, and although I end up having to run against the Dulwich Park Parkrun (oops!), I 'cheat' and run five minutes more than dictated because I have the energy for it. 

My total distance is a slither under 10K, a record for me. I'll just have to run 20 miles on top of that, and I'm golden!
 
Total mileage: 14.3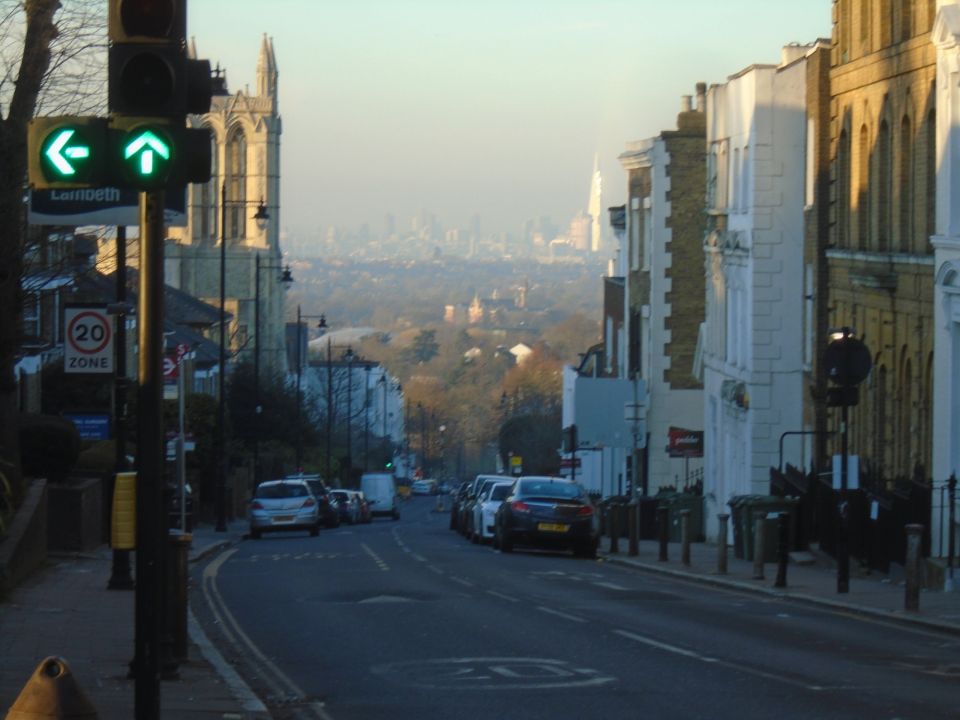 Week 3
My first weekday run is the first session of solid running I've done in two weeks, and I finally see the point of the training plan's slow start – I do my usual Waterloo-Tower Bridge route without breaking a sweat – and it feels WONDERFUL.
Thursday I'm back to running/walking, but it's the longest continuous run I've done so far (45 minutes, book-ended with five minutes of walking) so I don't mind. The weather is glorious, which is welcome (for obvious reasons), worrying (for reasons that remind me why I'm running in aid of Trees for Cities) and also unexpectedly irritating. Everyone is out enjoying the sunshine, and the Thames Path is rammed with people who are much, much slower than me. I find myself having to dodge and weave far more than usual. I imagine myself as a needle being threaded through cloth and wonder what sort of crazy pattern would result. Nevertheless, I make it all the way beyond Tower Bridge and out into Wapping before I have to turn back – 5.5 miles in total.

My run is the first one I feel I can properly call long – 90 minutes broken into two 30-minute blocks of running and three 10-minute blocks of walking. Based on the time, I assume I'll break last week's record, but I have no way of knowing by how much. This time, I head to Brockwell Park and run around it twice before turning back home. By the time I've trudged to the top of Gipsy Hill, I still feel as if I could keep going (though maybe not uphill!) and I've done 8.64 miles – just under a third of a marathon. 

Maybe I can manage this mad endeavour after all! 

Total mileage: 18.7

Any surprises?
This probably shouldn't have come as a surprise, but I'm constantly amazed at how hungry I am (even on rest days!). I've learnt that coming home on a day I've run and not having dinner already prepared and ready to warm up is a fatal error. I can also tell that I'm going to be baking many, many batches of granola bars over the next three months…
How much I'm enjoying the training – at least so far. I might look back on this with disbelief in a few weeks, but right now it feels fantastic. I've yet to experience the fabled 'runner's high', but the thrill of seeing myself rise to one new challenge after another just might be more satisfying.
You can donate to Rachel's JustGiving page by clicking here.
If you would like to join Team Trees and fundraise for Trees for Cities, check out our events page.
Donate to Trees for Cities and together we can help cities grow into greener, cleaner and healthier places for people to live and work worldwide.
Donate