Ripple Greenway: turning an unused park into a community hub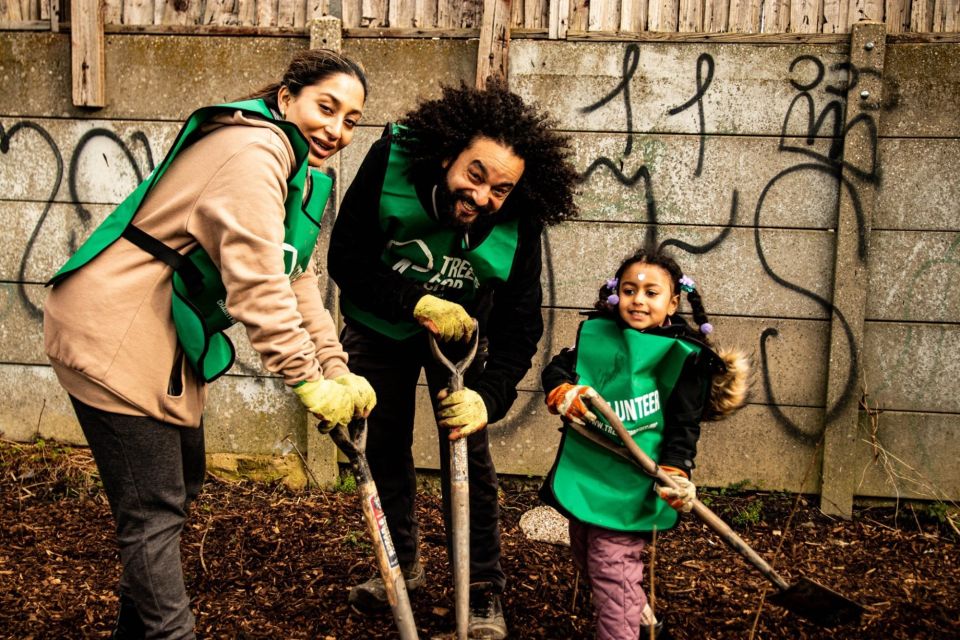 "I never used to come here because I was scared to walk down here with my kids after school. Now we feel far more relaxed and walk to school here every day".
That's how a resident in Thames Ward, East London, described their large local greenspace that was rundown and hardly used. Now the park has gotten a new lease of life - as well as a new name, Ripple Greenway -  thanks to a partnership between London Borough of Barking and Dagenham, the walking and cycling charity Sustrans and Trees for Cities. The rundown greenspace is in the process of being turned into a beautiful, 1.3 km greenway that travels through Thames Ward. It offers safer, healthier routes to school and work, providing an alternative to the busy and polluted Thames Road south of it. 
Complementing a backdrop of 1,000 new homes and a new Overground station, the new park will link the River Thames at Barking Riverside to Barking town centre, creating a beautiful route for everyone who wants to cycle, walk, relax or play in the area.
On Saturday 22 February, we put on a planting event at Ripple Greenway with the aim of greening the new pathway with large trees, hedgerows and woodland habitat. On the day, we were joined by 42 enthusiastic volunteers who, despite the fierce wind, planted 20 large trees and 280 small trees. That's only a small part of it - in total, we'll plant over 100 large trees in the park and add our custom-made nature play areas. Exercise points will also be included in the park.

Have a look at the design of the park here (click to enlarge):
We planted a mix of native trees for the wildlife to enjoy such as oak, rowan, cherry and hawthorn. As the park is adjacent to a river, we also planted water-loving trees such as willow and swamp cypress.
The project has community participation at its core. Local schools have been involved in tree planting workshops, and Sustrans has worked closely with school children to ensure that young people are considered at every step of the project (play on the way features, bug hotels and an art trail are some of the results of this engagement). Additionally, local disability group the Access Group has ensured that the Ripple is accessible (with a path ensuring wheelchair/buggy access now possible). All local residents have been invited to community consultations meetings, and have had their voices heard from the very beginning 18 months ago.
Jake Cosgrove, Collaborative Design Senior Project Officer at Sustrans, said:
Considering the unprecedented scale of development happening in the area, community-designed green spaces like this are more important than ever. The Ripple Greenway not only enhances local opportunities for physical health and active lifestyles, but a space for community cohesion in a fast-changing area. Local people have reported they feel a sense of ownership and pride over a space that they never used before.

Jake Cosgrove, Sustrans
The Ripple Greenway is a link between Thames View Estate (1950s council housing) and the brand new Barking Riverside housing development. In an area with such rapid development, the community is growing and changing all the time. 
"One resident told us that the Ripple Greenway 'is a gift which brings people together.' That one made my day when I heard it!" Jake Cosgrave said.
Check out our photos from the planting event here. Would you like to get involved in #GenerationTree? Join today!
Donate to Trees for Cities and together we can help cities grow into greener, cleaner and healthier places for people to live and work worldwide.
Donate