Seven ways to make your Christmas more sustainable
'Tis the season to be jolly - while also helping the planet!
Feasting with family and friends, sharing gifts, enjoying some time away from work... Christmas can be a wonderful time of year. But along with the cheese platters and the dodgy jumpers, the season of consuming can quickly become a time where people's sustainability credentials are put on pause.
But it doesn't have to be that way: with some care and foresight, you can ensure your household minimises waste and remains switched on to the environmental agenda. Here are seven tips to help you help the planet.
1. Rent or reuse your Christmas tree.
It's the centrepiece of any Christmas celebration, but have you thought about what it takes to get that tree into your living room, and what happens to it after you throw it away?
To get rid of the tree responsibly, think about:
Investing in a tree with roots and planting it somewhere in anticipation for next year. Or seek out a tree rental scheme where you bring back the living tree to the nursery once you take it down.
Asking the council to pick the tree up for you (check out the Recycling Locator tool), and the trees are often shredded into chippings which are then used in parks or woodland areas.
Taking the tree to the garden waste section of the tip, if the council are unable to collect it.
Composting it yourself.
2. Make your own forest-friendly cards
Get crafty with some recycled card, some stencils and some stamps. Although fewer of us are writing Christmas cards, there's no denying the warmth of feeling when receiving a homemade card. And the personal touch is cheaper and more sustainable than the shop-bought cards.
If you really can't find the time to make your own, choose shop-bought cards that display the Forest Stewardship Council (FSG) mark – this is a guarantee the cards were produced sustainably and ethically.
Alternatively, check out 'Don't send me a card' – and pick out your favourite Trees for Cities e-cards to send to family and friends!
3. Single use plastic is crackers!
Pulling crackers is a fun once-a-year tradition. But let's face it, that tiny puzzle, the screwdriver set, the keyring packaged in plastic wrapping: they are all things that will only be used on Christmas Day. Chances are they'll be thrown away without a second thought as soon as Twelfth Night comes around. On top of that, many of them are made from non-recyclable paper.
So why not consider an eco-friendly option, or even think about making your own? There are kits available from hobby shops, and plenty of advice online. How much more fun would it be to pull a cracker where a personalised gift pops out!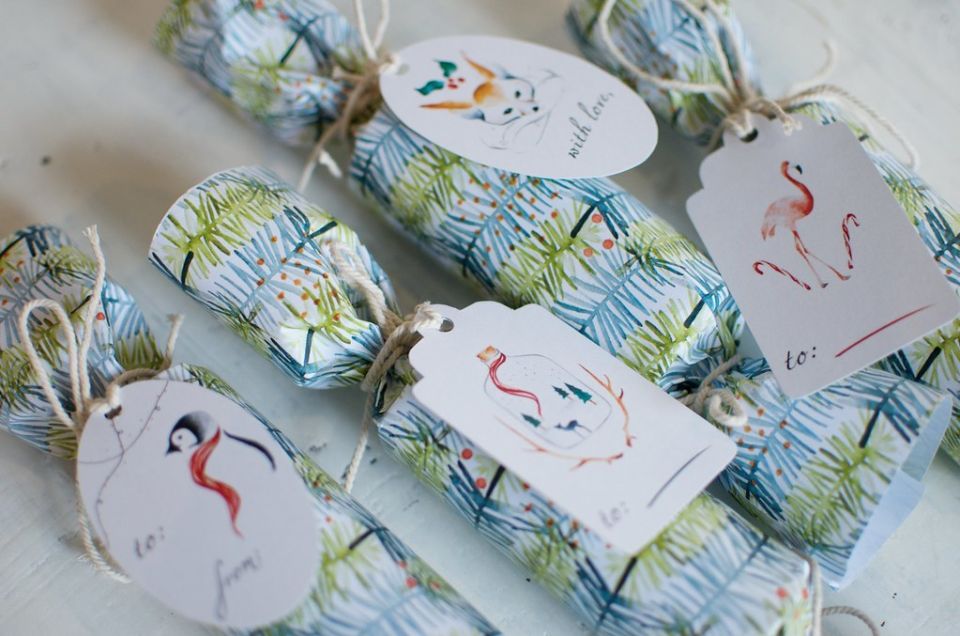 4. It's a wrap on waste
Did you know that 108 million rolls of wrapping paper are thrown away each Christmas in the UK alone? Much of this isn't recyclable and ends up in landfill, taking thousands of years to break down. As a rule, the shiny stuff that opens itself up when you scrunch it down contains plastics and isn't recyclable. If it stays scrunched when you scrunch it, chances are it is recyclable.
Always go for the recyclable stuff, and always make sure it ends up in the correct bin! A classic, smart option is to use brown paper, which can be made to look more festive by adding colourful bows (which can be reused again and again), and a sprig of lavender or some dried flowers.
5. Make excess food into preserves
If you're lucky enough to grow your own food, chances are you'll have seasonal bumper crops that need preserving - if you can't eat it all in time or give enough away. It's also quite common for people to overbuy at Christmas, leaving lots of food going to waste.
An incredible one-third of all food produced globally goes to waste. As it goes into landfill and rots, it releases methane, a potent greenhouse gas. The UN says, incredibly, that if food waste were a country, it would be the world's third biggest greenhouse gas emitter. To stay environmentally savvy, it's essential to ensure all food gets used.
Jams, chutneys and pickles are wonderful ways to use up all your fruits and vegetables. They keep for months, even years, and are delicious, so maybe use some of that Chrimbo Limbo before work begins again to experiment with a few recipes.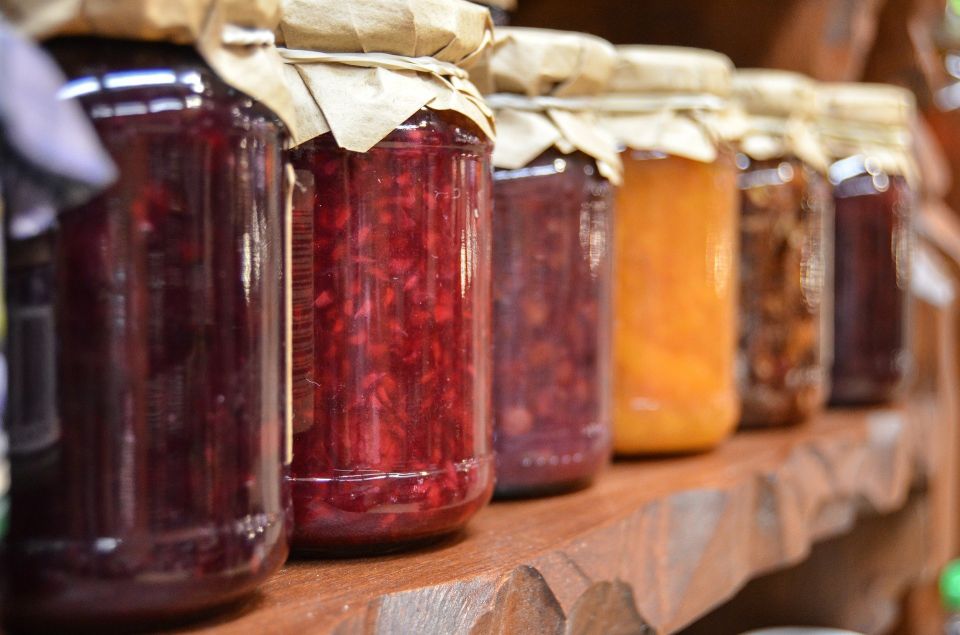 6. Shop local
Buying from small scale, local farmers means fewer miles to reach your plate, less packaging, and an assurance you won't be supporting ethically dubious intensive farming practices. The food is likely to be much better quality than the mass-produced supermarket fare, plus you'll be supporting smaller, local businesses and benefitting your local community.
Seek out farmers markets and local farm shops, or go directly to your local farmer or butcher and engage them in conversation about the origin of the food, where it came from and what farming practices were used. The chances are they'll be more than happy to talk about their work. Take a look at FarmShop.uk.com to find out where your nearest farmers market is.
Shopping local could also save you money: supermarkets aren't the cheapest option, as they have middle-men to pay. Dealing with the producers direct means fewer people in the chain.
7. Plan your presents well ahead
The final tip is to plan what you're going to buy people well ahead of the big day. This avoids the chance of you panic buying in the week before the 25th and giving somebody a gift they don't particularly want or need. Much better to give them something thoughtful than something that will sit around gathering dust.

So there you have it: seven ways to make your Christmas more enjoyable. What other tips can you think of? Let us know on social media @TreesforCities.
Donate to Trees for Cities and together we can help cities grow into greener, cleaner and healthier places for people to live and work worldwide.
Donate