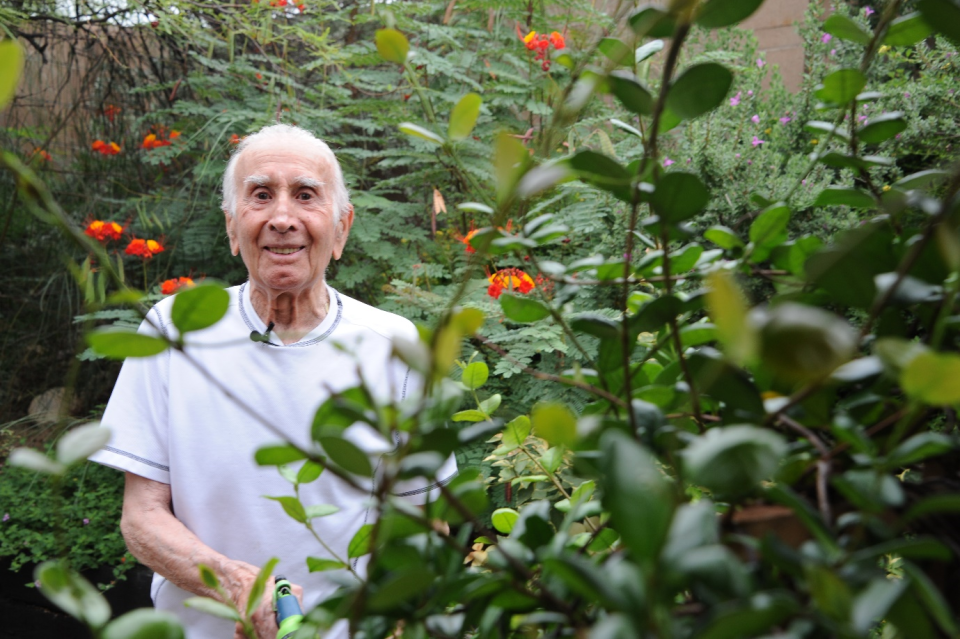 Reductions in anxiety, stress and blood pressure have all been linked to regularly work in the garden. Have you joined the garden gym?
Physical fitness
No expensive gym memberships or tedious treadmills are needed when you spend regular time in the garden. The Centers for Disease Control and Prevention (CPC) recommends that moderate-intensity activity for 2.5 hours per week can reduce the risk of obesity, high blood pressure, type 2 diabetes, osteoporosis, heart disease, stroke, depression, certain cancers and premature death.

It's easy to see why. The movements involved in gardening – bending down to dig up weeds, reaching up to prune those higher branches, pushing a lawnmower across the grass – all serve to tone up our bodies, increase strength and dexterity, and burn off calories. Indeed, the CPC say that 30 minutes of light gardening work is likely to burn off more calories than weightlifting for the same amount of time.
In the over 60s age group, gardening has been shown to decrease risk of mortality. A study on almost 4,000 sixty year olds in Stockholm and published in the British Journal of Sports Medicine found that gardening can cut the risk of a heart attack or stroke by up to 30% in this age bracket.
Dr Gavin Sandercock, University of Essex, was enthusiastic about the findings:

This study is excellent news for large swaths of the population who might not want to run, swim or go to the gym because it clearly shows that even moderate, non-exercise activity like gardening benefits the health of older adults.

Dr Gavin Sandercock, University of Essex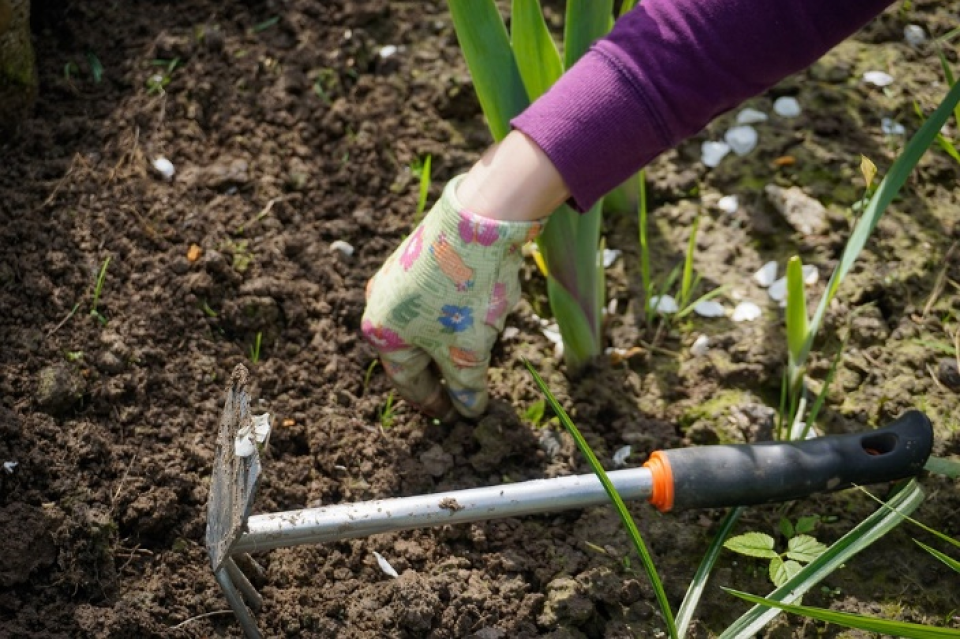 Mental benefits
It's by no means just physical health that gardening boosts. The mental health benefits have also be widely publicised: Research shows that gardeners on the whole have higher self-esteem and fewer depressive feelings and fatigue that their non-gardening counterparts, and reductions in anxiety, stress and blood pressure have all been linked to regularly work in the garden.
Getting green-fingered is also super social. Imagine the people you would meet by simply volunteering a few hours each week at a community garden. Meeting like-minded folk is a fantastic way of making new friends and keeping loneliness at bay. Plus revitalising a local area can help make the neighbourhood safer, more attractive, and ultimately more liveable.
Beats the gym!
In the warmer months you can sit out in the garden, soak up some life-giving rays and bask in that happy feeling of contentment after productive time well spent. Eat some of the delicious vitamin-packed food that you've planted, nurtured and harvested from the soil, and you've the perfect recipe for health and fitness at the most natural level. Now surely that has to be preferable to sweating away in the gym.
For more information about food growing at Trees for Cities, be sure to check out our free resources here!
Donate to Trees for Cities and together we can help cities grow into greener, cleaner and healthier places for people to live and work worldwide.
Donate