The importance of urban parks and green spaces
While taking the government's social distancing guidelines into account, a run or walk in your local park or green space can be beneficial for both mind and body. 
NB: This only applies to individuals without any symptoms of COVID-19 and who isn't in self-quarantine. Please follow the government's guidelines. More info here.  
As many cities are on lock-down and people are working from home wherever possible, it's easy to start feeling isolated and even slightly claustrophobic. If you're not blessed with a lush garden or leafy rooftop, green spaces are important parts of the city that can help us stay healthy in these uncertain times. 
As well as providing many benefits to our health and general wellbeing, urban parks keep us connected to nature. Spring is in full bloom, and it'd be a shame to lose out on the smell of daffodils, the sight of cherry blossom and the sound of birds singing. We can't go to the cinema, restaurants or parties - but what we can do is grow veg in small spaces, join a virtual growing club or stare at pigeons for far too long. It's the small things in life, right?
Physical benefits
You probably already know some of the many benefits of being outside in nature, such as being able to breathe fresh air, but did you know that, according to research from East Anglia University, it can also boost your immune system, lower blood pressure, and reduce inflammation? Even muscle tension and pulse rate are measurably reduced within as little as 3 to 4 minutes spent in leafy green surroundings. 
We found that spending time in, or living close to, natural green spaces is associated with diverse and significant health benefits. It reduces the risk of type II diabetes, cardiovascular disease, premature death, and preterm birth, and increases sleep duration.

Lead author Caoimhe Twohig-Bennett, from UEA's Norwich Medical School
Mental health and wellbeing
Trees are an excellent remedy for improving our mental health and wellbeing. A growing body of research is showing that spending time around trees and nature reduces depression and anxiety, especially when combined with exercise. Time amongst trees decreases levels of the stress hormone cortisol and increases people's sense of wellbeing. 
Twohig-Bennett said: "One of the really interesting things we found is that exposure to greenspace significantly reduces people's levels of salivary cortisol - a physiological marker of stress. Forest bathing is already really popular as a therapy in Japan, with participants spending time in the forest walking around. Our study shows that perhaps they have the right idea!"
We love the concept of Forest Bathing - just the same way you would bathe in water or bathe under the sun, Forest bathing is the practice of walking among the trees to enjoy the benefits they bring to your mental wellbeing. Here are our top 5 tips for beginners:
Find a park, urban forest or wild woodland near you.
Research your trail options based on how much time you have to spare; whether you're looking to 'bathe' for a few minutes or an hour.
Have a break from all things social media. This is a time to switch off from the world and enjoy quiet time in nature.
Awaken all your senses. Take slow deep breaths in. Notice the clean air. Listen to natural sounds around you. Look up. See the wildlife in the trees and count the varieties of green. Marvel at its ancient strength and hidden history.
Do it regularly. It may not come up high on your weekly to-do list, but Forest bathing is something you should try to incorporate into your life.
Artists throughout history have found inspiration in nature, but spending time in woods is not only inspiring, it can boost your creativity. Which means, when you inevitably get home, you can join our art competition! More details here.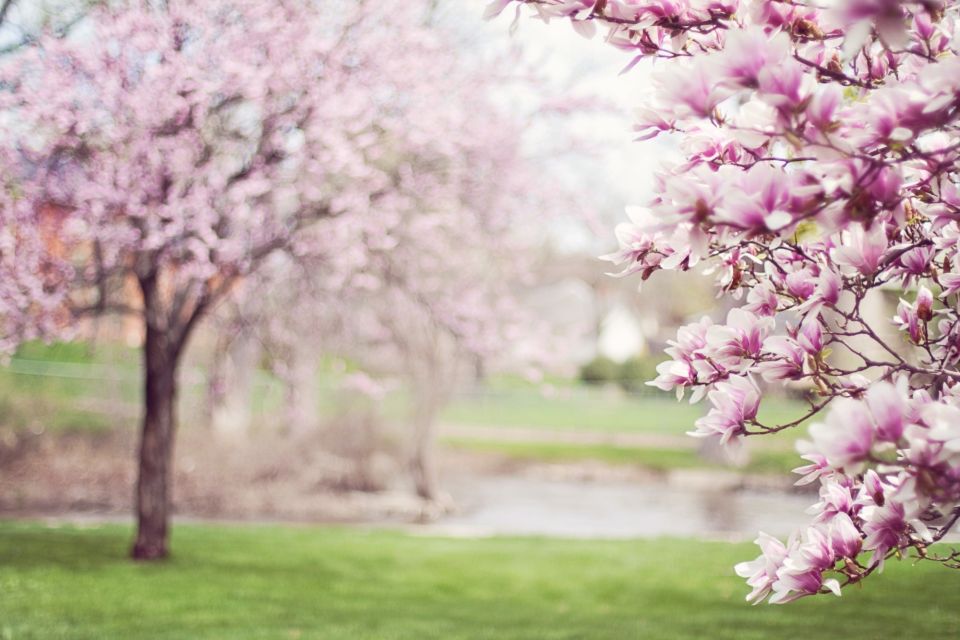 The way forward
We hope you will have the chance to appreciate the green spaces in your local area, and reap from their many benefits. Provided social distancing is carefully observed, these spaces can help make us happier and healthier and improve our life quality immeasurably. Not to mention the ways urban trees impact air quality, wildlife, prevent flooding, provide shade, and so much more. Never before has the value of urban green space been more apparent. It is vital, therefore, that when the situation allows we can go on greening urban landscapes - and we hope you can help us get there!
Donate to Trees for Cities and together we can help cities grow into greener, cleaner and healthier places for people to live and work worldwide.
Donate