The weird and wonderful world of the Plant Hunters - part 1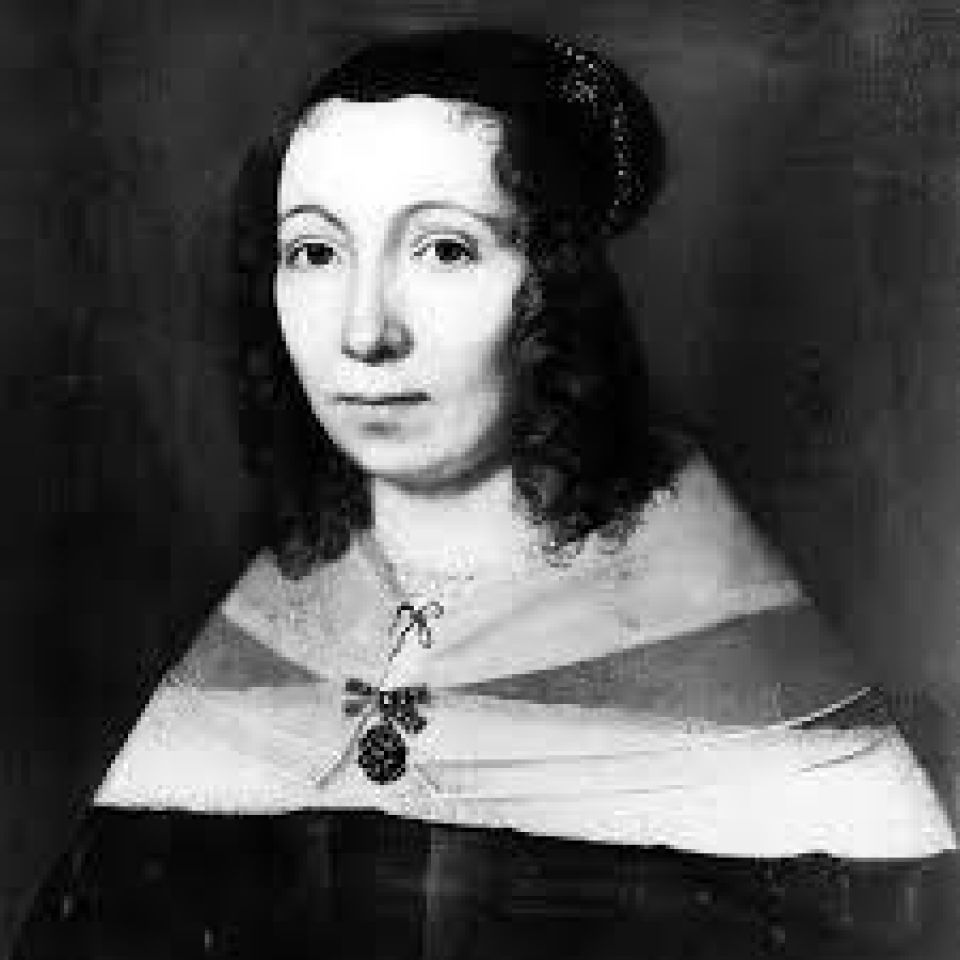 From the humble, to the lofty, to the exotic, most of the trees, plants and flowers in our gardens and parks are imports from all over the world. Have you ever wondered how they got here? 
This global smorgasbord that we can sometimes take for granted comes from the explorations of swashbuckling plant enthusiasts, sailing on the winds of empire, political intrigue and wily commerce. These rollicking tales show that fact truly is stranger than fiction and that many of our regular garden residents had sensational introductions to these shores.
Humans have interacted with plants and trees since ancient times and our movements around the globe have had a direct impact on the movement of plants and trees. Their story is inextricable from our story, the story of humanity's history and the constant interactions of individuals, cultures and nations.
Collecting plant specimens from the wild, also called plant hunting, is an activity that has occurred for centuries. According to the BBC's a history of British gardening, "records of plant hunting date back to 1495 BC when Queen Hatshetsup sent botanists out to Somalia to collect incense trees."

Various plants were being introduced to Britain from Roman times onwards, but it's the 17th century when the early shoots of what we understand to be modern plant hunting start to stir.

The Victorian era saw a surge in plant hunting activity as botanical adventurers explored the world to find exotic plants to bring home, often at considerable personal risk. These plants usually ended up in botanical gardens or the private gardens of wealthy collectors and have come down the years to us now in our own innocuous personal patches of green.

This four-part series will be looking at the weird and wonderful world of some of the larger than life characters who started this trend - the plant hunters. We'll journey through their adventurous beginnings centuries ago to the trials and tribulations of the present day. These men and the occasional woman risked life and limb, through avalanches, raging storms, earthquakes, tropical diseases and irate locals. You think I'm exaggerating? Not a bit! Many came to an early and sticky end. And don't blame the natives for contributing to some of these endings, what the hunters called exploration they would call theft.

Such a dangerous occupation could only be carried out by those passionate, some may say foolhardy and obsessed by the need to explore and collect specimens. Driven by politics, empire building, fame and fortune, folk back home paid out handsomely for these trips to happen. These ventures were often political, could even involve deception and going to parts of the world the collectors were not welcome or specifically forbidden access to by the locals. Their hair-raising experiences make Indiana Jones look tame. We'll be looking at some of these intrepid individuals in the first two episodes. 
In parts 3 and 4 we explore the complex weavings of politics and commerce that were the driving force for these expeditions and shed light on an innocuous glass case that had an immense impact on the success of these trips. Picking up the threads of intricate and global plant stories we'll delve into how the past continues to shape our world today. And if you thought the plant hunters were an extinct breed, think again. We'll be meeting the modern-day adventurers who still risk life and limb for their botanical passions.

All in the name of plant collecting
There are some incredible accounts of shipwrecks, attacks and imprisonment, a typical day at the office for a plant hunter:

"I staid [sic] at 13000ft very much on purpose to collect there seeds of the Rhododendrons and with cold fingers it is not very easy... Botanizing, during March is difficult. Sometimes the jungle is so dense that you have enough to do to keep hat & spectacles in company, or it is precipitous... certainly one often progresses spread-eagle fashion against the cliff, for some distance, & crosses narrow planks over profound Abysses, with no hand-hold whatever."
Joseph Hooker writing to William Hooker, from Darjeeling, 1849, JDH/1/10 ff. 146-147

"I take the opportunity of an interval between the earthquakes to write to you which is but to describe the train of misfortune which have befallen me."
George Edward Massee writing to Joseph Hooker from Ecuador, 5 Aug 1869, DC 204 f. 629

"I was made a prisoner, for being a Sorcerer, exiled, and finally banished" (Robert Lyall, Mauritius, 1830, DC 52 f. 17)

"I ultimately lost everything in attempting to pass the river in a swollen state and escaped half drowned and mangled by the rocks" Massee, DC 204 f. 629

These few lines give a little flavour of the reality of being a plant hunter – a varied profession to say the least.
Swashbuckling individuals
The Johns Tradescant

These were the early days of plant hunting and the beginnings of today's collections in the gardens of Britain.

Tradescant the elder was born in obscurity in the 1570s, he was a gardener, traveler and collector. He began as head gardener for Robert Cecil, 1st Earl of Salisbury, at Hatfield House, who sent him to the Low Countries to find new plants to enhance his now illustrious gardens. Among the specimens he brought back were roses, fritillaries and mulberries.

John's reputation grew and he went on to serve other rich patrons, travelling widely in search of exotic plants for their gardens. Destinations outside Western Europe included Arctic Russia, the Middle East and North Africa. Tradescant exchanged specimens and stories with the great botanists of his day, and in order to collect new plants sailed to the Arctic Circle and joined an expedition to Algeria to fight the Barbary pirates

He collected seeds and bulbs wherever he went, and various curiosities of natural history, which were housed at The Ark, Lambeth. This collection became the first public museum in England. A visitor to this original museum commented that 'a man might in one day behold…more curiosities than he should see if he spent all his life in travel.' In 1630 he became keeper of his Majesty's gardens, vines and silkworms at Oatlands Palace, Surrey. He is known particularly for introducing the European Larch tree (Larix decidua).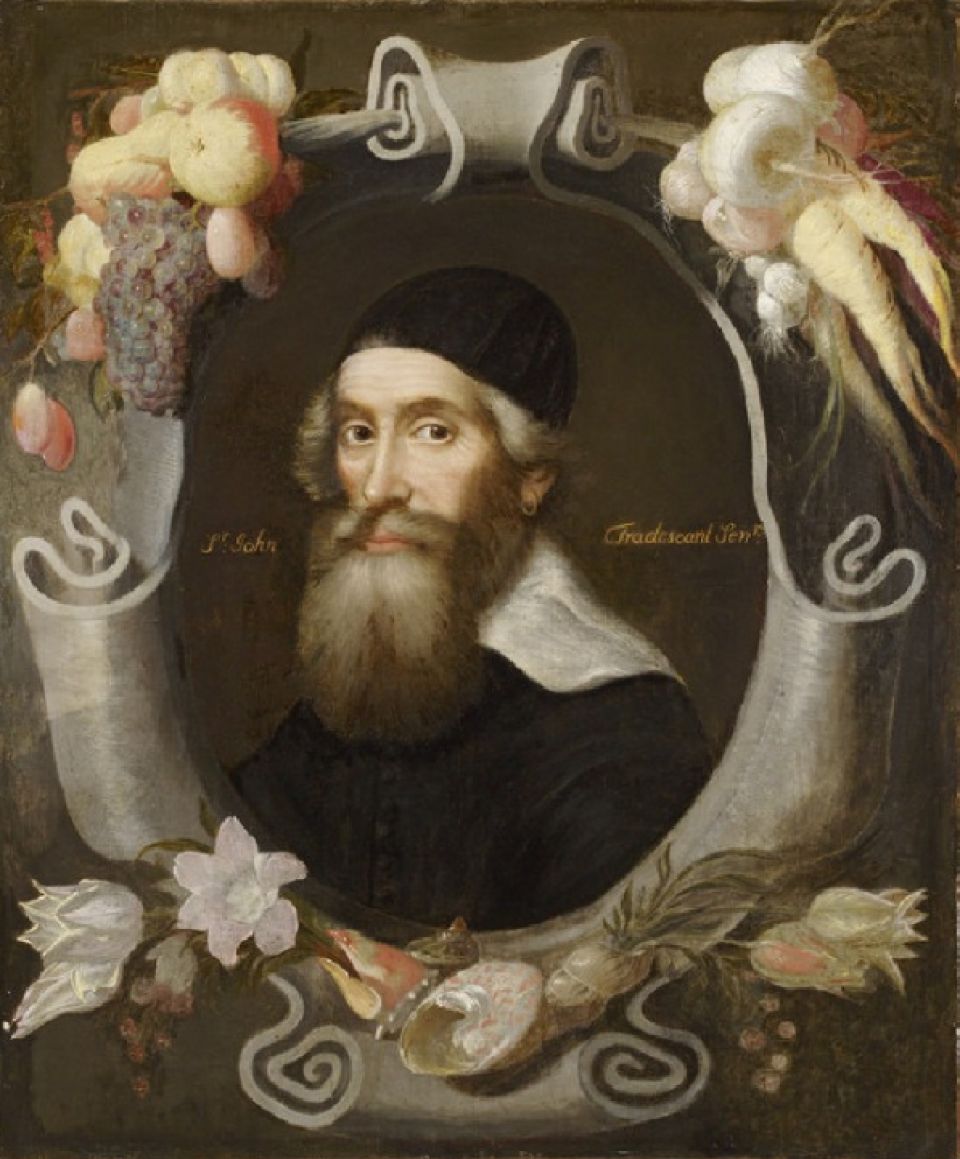 The son didn't fall far from the father. John Tradescant the younger was born in 1608 and followed in the elder's footsteps. Probably at the king's request, he made the first of three voyages to North America, "to gather up all raritye of flowers, plants, shells, &c." Amongst others he introduced magnolias, and the tulip tree (Liriodendron tulipifera), yucca, swamp cypress and pitcher plants to English gardens as well as asters and phlox. He too collected various items and brought back from Virginia the ceremonial cloak of Chief Powhatan, (Pocahontas' father) an important Native American relic.
On his father's death he became Director of the Gardens at Oatlands and produced the world's first museum catalogue, the 'Musaeum Tradescantianum', in 1656.After John the younger's death in 1682, the antiquary Elias Ashmole (1617–92) acquired the collection. It later formed the basis of the Ashmolean Museum in Oxford, which opened as Britain's first public museum, and the world's first university museum.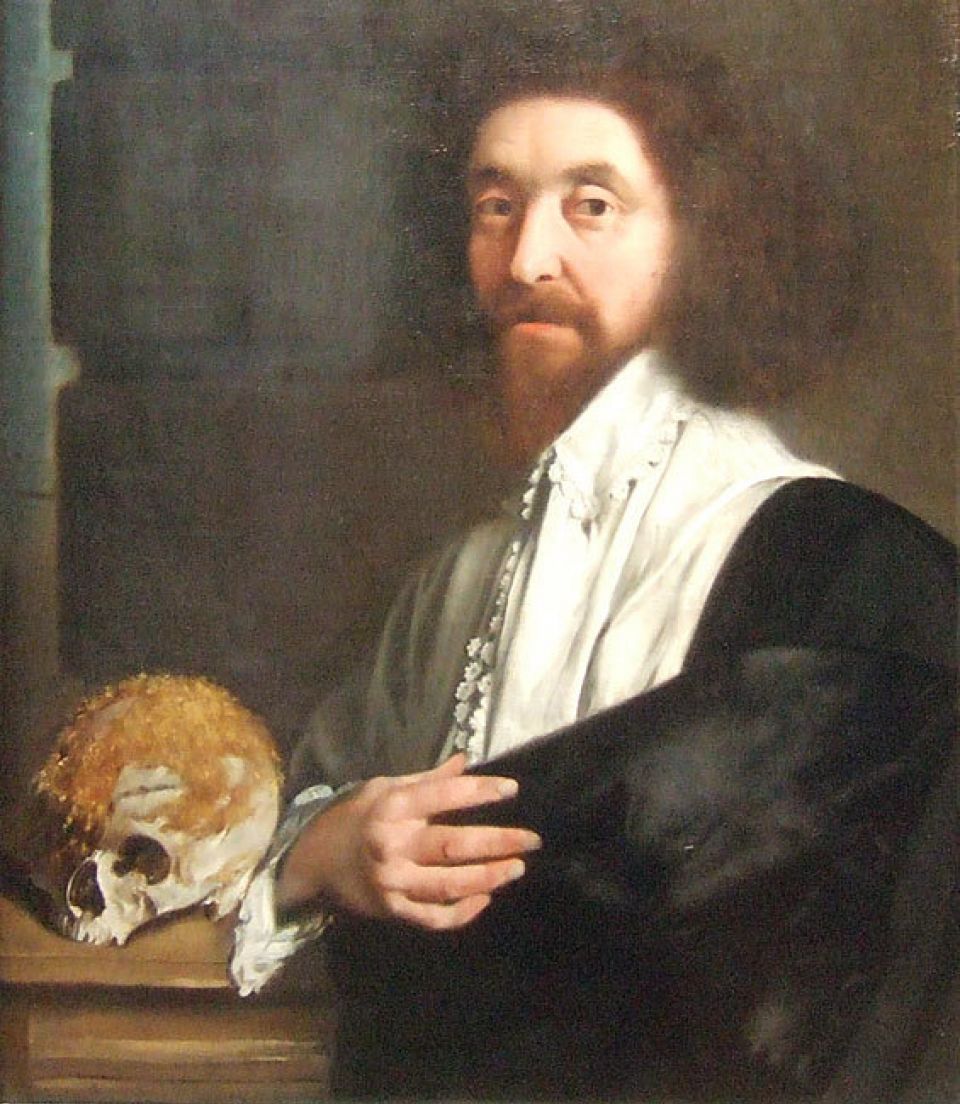 Maria Sibylla Merian
Born in Frankfurt 1647 Merian was a scientific trailblazer, her important contribution to science and huge influence on the art of plant illustration tends to be forgotten. Back in the 17th century she dared to go against many social and cultural expectations and barriers to observe and record a variety of plant and insect species then unknown to Europeans. Her work went on to influence many of the scientific giants including Carl Linnaeus and Charles Darwin.
Taught to draw and paint by her painter stepfather she became skilled in the visual arts. It was mostly watercolour techniques, as women were not allowed to sell paintings in oils in many German cities, so they were only taught aquarelle and gouache.
From a young age, she was obsessed with the insects and plants that she had to collect for the still lives of her stepfather. Soon, she started her own caterpillar collection. She went on to paint and describe how the caterpillars turned into butterflies.
In Merian's words:
"I spent my time investigating insects. At the beginning, I started with silkworms in my home town of Frankfurt. I realised that other caterpillars produced beautiful butterflies or moths, and that silkworms did the same. This led me to collect all the caterpillars I could find in order to see how they changed."
Merian was one of the first naturalists to observe live insects directly and created detailed drawings. Most artists of the time copied the work of other artists. By drawing live insects Merian could accurately depict colours, as preserved specimens lose colour. The plates she eventually published are complex compositions. In the course of her insect studies she also recorded and painted the reproductive cycle of flowers, from bud through fruit. 
While Merian's depiction of insects' life cycle was innovative in its accuracy, it was her observations on the interaction of organisms that became her major contribution to the emerging field of ecological studies. The depiction of insects and their plant hosts set Merian's work apart. Merian was the first to show that each stage of the change from caterpillar to butterfly depended on a small number of plants for its nourishment. She carried out experiments with her collected caterpillars to confirm her observations.
Her first books were a 3-volume series of beautiful botanical illustrations called The new book of flowers. 
At a time when insects were seen as unimportant, "beasts of the devil" or plain disgusting, Merian was fascinated by them and made it her mission to observe them. Over her lifetime, she collected and observed the life cycles of 186 different insect species. She was one of the first to demolish the prevailing idea of the spontaneous generation of insects from mud. In 1697 she published the Caterpillars' marvelous transformation and strange floral food, a detailed study of the life cycle of butterflies. Merian was the first person to carefully observe the eating behaviour of caterpillars and discovered many individual food plants that are needed for the different species. 
While all this is interesting you may wonder why Merian is included as a plant hunter. This focus on entomology lead Merian to fulfill her dreams on her biggest adventure, she went on a mostly self-funded expedition to Suriname with her youngest daughter. 
The fifty-two-year-old Merian and her daughter Dorothea Maria set sail and they planned to spend five years illustrating new species of insects. To finance the mission, Merian sold 255 of her own paintings. She was also part funded by the Dutch West India company.
After examining various collections, Merian's scientific curiosity and enthusiasm just increased:
"In these collections I had found innumerable other insects, but found that their origin and their reproduction is unknown, it begs the question as to how they transform, starting from caterpillars and chrysalises and so on. All this has, at the same time, led me to undertake a long dreamed of journey to Suriname."
This kind of work for a woman was unheard of, only men received royal or government funding to travel in the colonies to find new species of plants and animals and make collections. Scientific expeditions at this time were not common at all, and Merian's expedition raised many eyebrows. She was one of the first to describe the local fauna and flora and went on to discover a whole range of previously unknown animals and plants in the interior of Surinam. 
Merian spent time studying and classifying her findings and described them in great detail. She even recorded local native names for the plants and described local uses. Some of the animals and plants she drew are likely to have since become extinct. Her paintings from that trip helped to identify one hundred or so new species.
Unlike other naturalists of the time, Merian was not employed by a commercial enterprise or corporation. In her subsequent publication on the expedition Merian criticised the actions of the colonial merchants, saying that "the people there have no desire to investigate anything like that; indeed they mocked me for seeking anything other than sugar in the country." Merian also condemned the merchants' treatment of slaves. She was given a slave helper for her research and the Amerindian and African slaves in the colony assisted her in researching the plants and animals of Surinam. Merian also took an interest in agriculture and lamented the colonial merchants' resistance to anything other than sugar. She later showcased the vegetables and fruits that could be found in Surinam, including the pineapple.
In 1701, mother and daughter were forced to return to their home in Amsterdam earlier than expected, Merian had become ill with Malaria. With them came boxes and boxes filled with notes and insects.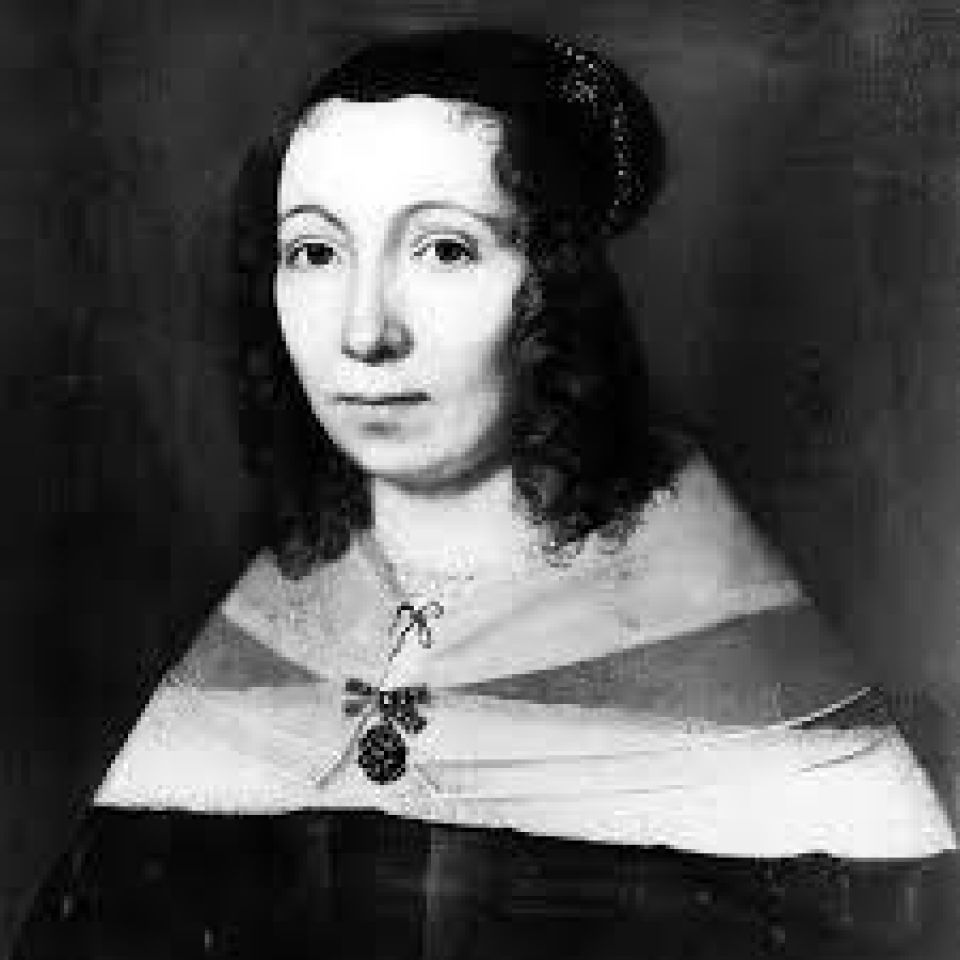 The results of the intrepid journey to Suriname were published in 1705. Metamorphosis insectorum Surnamensium or The Transformation of Surinamese Insects, was an extraordinary work. Its influence was huge. The Swedish naturalist Carl Linnaeus, creator of the modern naming system of living organisms, used the book extensively as a source. Few colour images of the New World were printed before 1700 and so Merian's Metamorphosis has been credited with influencing a range of naturalist illustrators. It was popular even in Merian's lifetime.
Merian was described as lively, hardworking and courteous by a visiting scholar in 1711. Her house was full of drawings, insects, plants, fruit and on the walls were her Surinam watercolours. Shortly before Merian's death, her work was seen in Amsterdam by Peter the Great. After her death, he acquired a significant number of her paintings which to this day are kept in academic collections in St. Petersburg. Dorothea Maria, her daughter was subsequently summoned to St. Petersburg, where she worked as a scientific illustrator for the tsar and became the first woman to be employed by the Russian Academy of Sciences.
Despite all of this, sadly Merian died in poverty.
Merian's Metamorphosis is still well loved and was recently reprinted to commemorate the 300th anniversary of Merian's death. A lot of her original work is preserved in museums and galleries around the world and still inspires much study from botanists, entomologists and historians.
Join me next time for our second chapter – we'll delve deeper into the lives of those who took the mantle from Transcendant and Merian, and learn about their swashbuckling adventures. 
Donate to Trees for Cities and together we can help cities grow into greener, cleaner and healthier places for people to live and work worldwide.
Donate