"Three cheers for trees!" - Rose's Walk for Urban Greenery
It's now almost impossible to not see the effects of the climate crisis all around us - from flash flooding in major cities, plastic pollution in the oceans, to more frequent extreme weather events, we really need to act now to stop its effects worsening.
After seeing images like this on the news, 9-year old Rose knew she wanted to do something about it. "I had a sudden urge to act, I have always been worried about the climate but COVID made it easy to forget about... behind the scenes there were more forest fires, more cases of deforestation and more plastic being dumped in the sea. In fact, masks were littering the streets and everywhere you turned they were on the floor."
The images on the news resonated with Rose personally as well as she had a memory of how air pollution was affecting her family. "It was of my mum saying that her eyes were sore because of polluted air, I noticed mine hurt too. I went to the countryside for the summer holidays and was surprised that I could tell that the air was more clean than where I live."
"It was then that I decided I would raise money for cleaner air in urban cities."
After finding out about Trees for Cities, Rose wanted to walk a marathon to raise money - however, after chatting with her dad, together they thought that she could walk the length of the Northern Line in London, a staggering 21.7 miles in total, over two weekends in October 2021.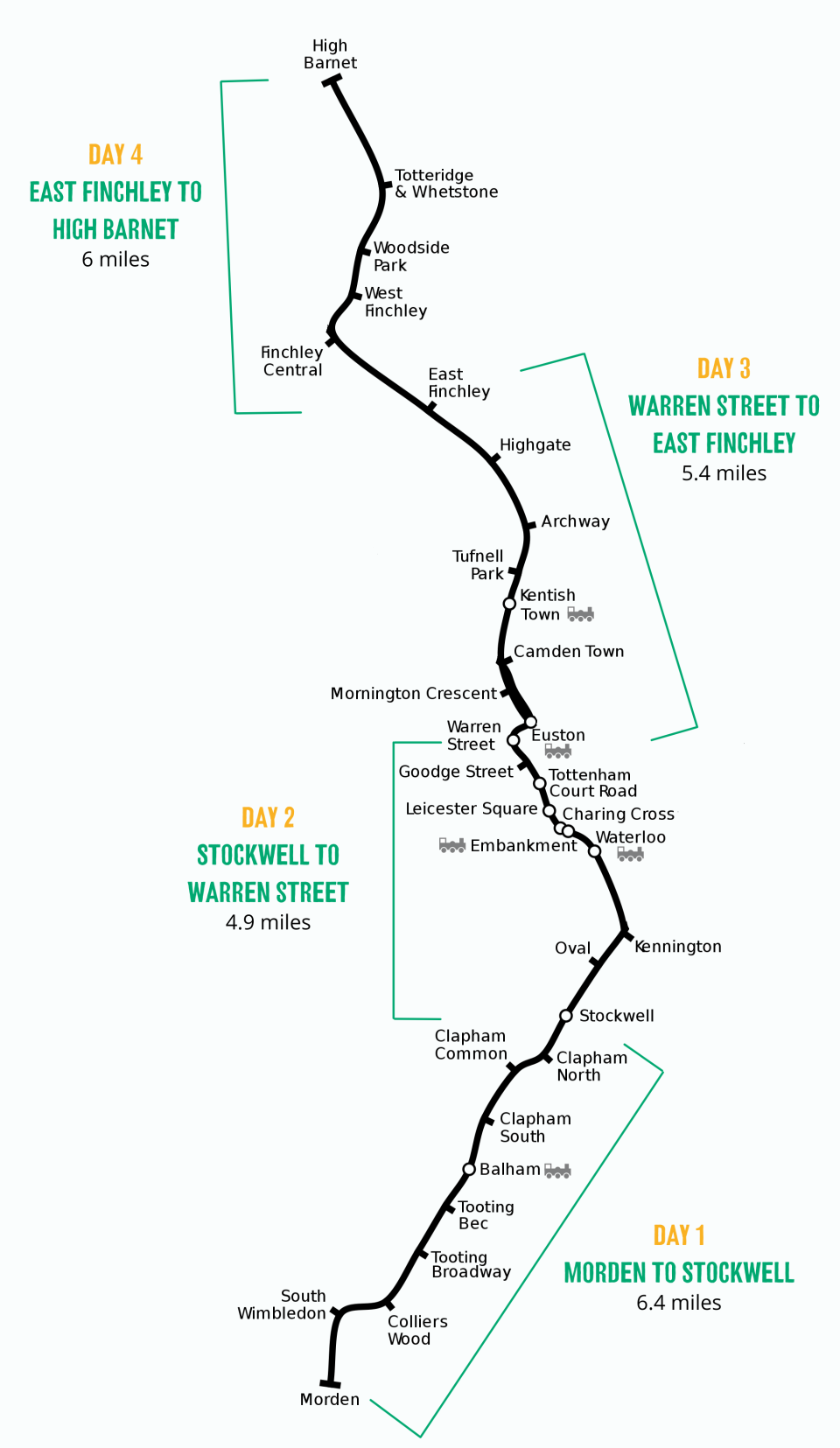 The walk will take Rose from Morden in the south, right through Central London, and out up to High Barnet in the North - almost the entire span of the city - and will be completed over four days:
Day 1 - Morden to Stockwell (6.4 miles)
Day 2 - Stockwell to Warren Street (4.9 miles)

Day 3 - Warren Street to East Finchley (5.4 miles)

Day 4 - East Finchley to High Barnet (6 miles)

Rose is truly an inspiration, and her walk will impact so many urban communities, providing them with the multiple benefits of trees, including habitats for wildlife, mitigation against flooding, boosts to collective mental health, and, of course, cleaner air.
If you would like to follow Rose's journey, and sponsor her walk, please visit her JustGiving Page below.
We're all wishing Rose the best of luck on her journey! In her own words, "Three cheers for trees!" 🌳
Donate to Trees for Cities and together we can help cities grow into greener, cleaner and healthier places for people to live and work worldwide.
Donate