Trees for Cities wins Community Engagement Award!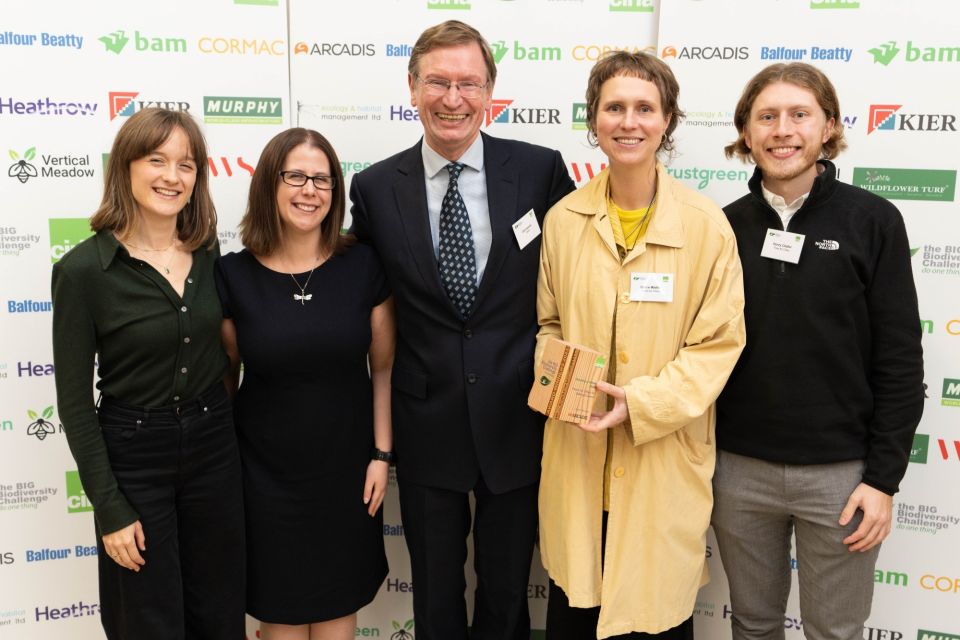 Racecourse Estate in Ealing has been a large-scale project to provide access to greener public spaces for the local community. Officially running from 2019 to 2023, but with roots as far back as 2013, it's been a familiar and beloved part of our work at Trees for Cities.
So it was smiles and hugs all round when the project bagged the Community Engagement Award at the BIG Biodiversity Challenge Awards 2023, accepted by Susannah, Grace, Henry and Holly, who have played a big part in making this project the huge success that it is today.

Working alongside local residents and thanks to our amazing funders, we've helped transform the estate over the last four years. With 914 trees and 17,200 bulbs planted, and raised beds installed for food growing alongside picnic benches and art installations - this area is truly a green haven for local residents.

The project has also helped establish a community greening group called 'Green Shoots', with the objective of enhancing and protecting the greenspaces on the estate.
I've always had an affinity with woods and trees, and felt very much that Trees for Cities have given a very good impulse to the area by planting trees and getting people involved. I felt it would be a shame for us not to take some positive steps from there to keep looking after the trees.

Green Shoots member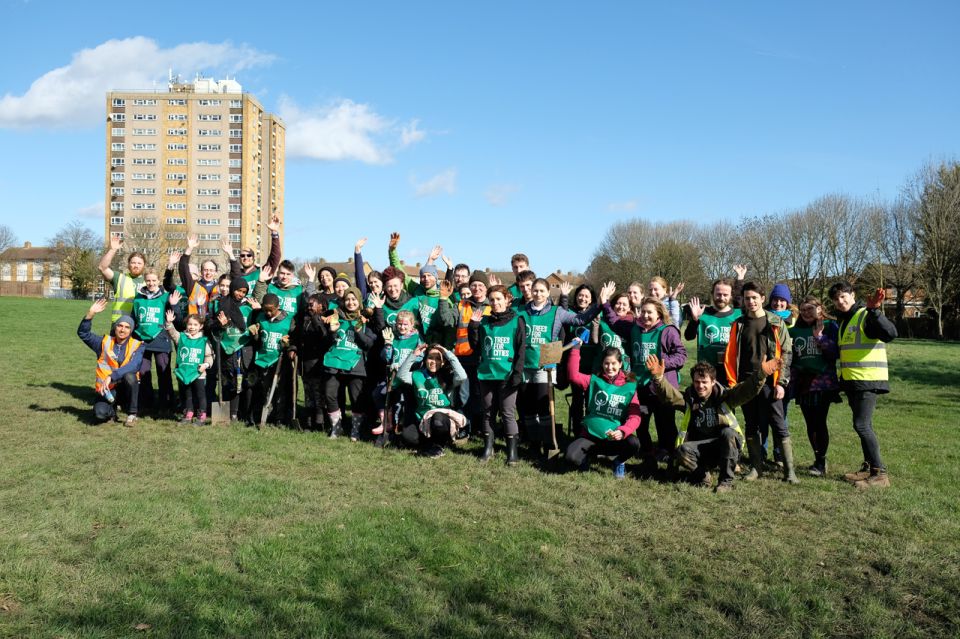 Community at the heart
Racecourse Estate is huge, and with this space playing such an integral part in so many people's lives, it was important to us that local residents had a say in what they wanted the space to look like and how they could use it.

We ran workshops with students from Petts Hill Primary School to understand what greening ideas they had for their neighbourhood, and spoke to young people during our tree and bulb planting events.

We also held community workshops, providing opportunities for residents to share their ideas and review our plans.

This makes Racecourse Estate a true community effort, and this award a deserving result of everyone's input and hard work!

The judges were impressed by the 'Growing a Greener Estate' project and how it sets an example of strategic thinking to maximise gains for biodiversity and people, especially in the most deprived urban areas. Starting with tree planting and broadening out to a variety of habitats, this effort links habitats and policies for a greater impact, while engaging local communities for stewardship and legacy.

Judges comments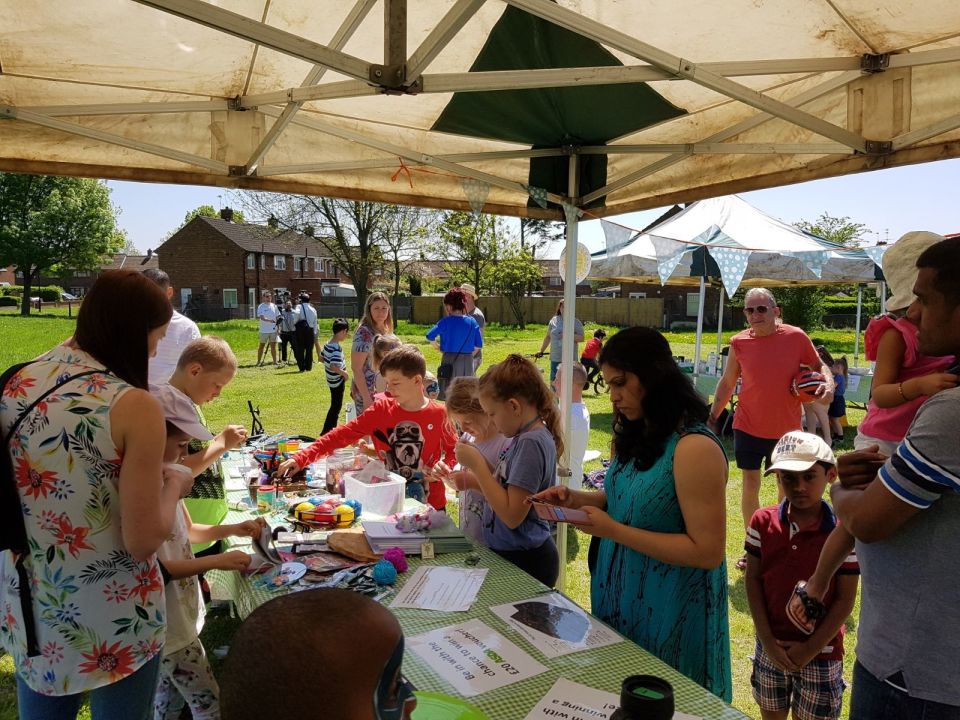 Learn more
We partnered with Climate Cartographics at the University of Westminster to produce a story map and static map, illustrating the breadth of activities at Racecourse Esate over the course of several years.

It's a wonderful way to see how a project of this scale and impact evolves and succeeds - and further illustrates the living legacy of a truly community-powered project.
Funders
A huge thanks to our funders and partners for this project, including The National Lottery Community Fund, Department for Environment, Food and Rural Affairs, National Lottery Heritage Fund, Mayor of London, Forestry Commission, Ealing Council (London Borough of Ealing), City Bridge Foundation, Heathrow Community Trust, Freshwater Foundation and Green Shoots.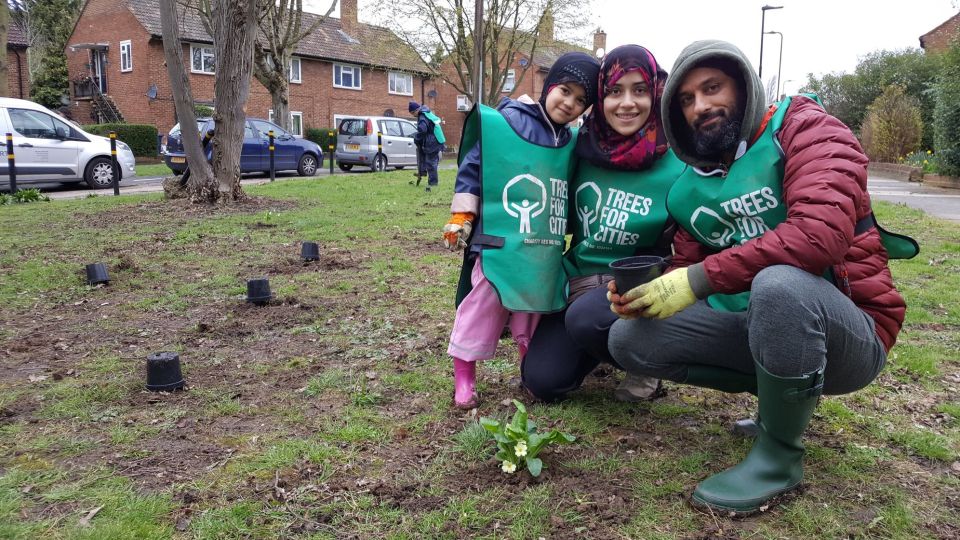 Donate to Trees for Cities and together we can help cities grow into greener, cleaner and healthier places for people to live and work worldwide.
Donate