Trees for Schools - Inspire the next generation!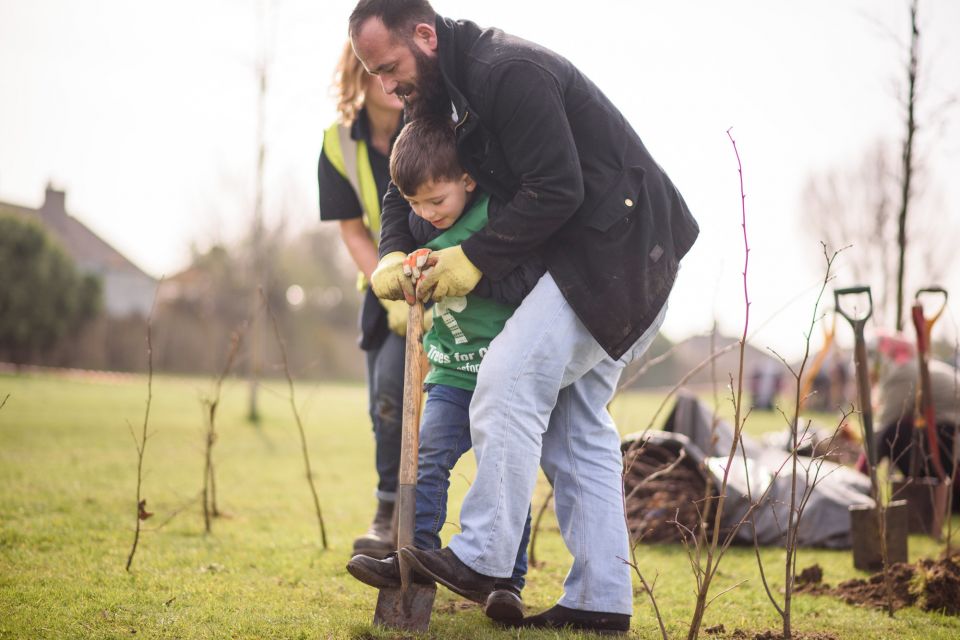 What can improve your pupils' mental health and well being, encourage physical activity, support learning, build relationships and spark creativity while having fun? Trees of course! We're very excited to be supporting London primary schools to sign up for free packs of trees as part of Trees for Schools – a programme funded by Defra and delivered in partnership with the Woodland Trust.
Fun and games with the Ding Dong tree
A tree does not have to be part of woodland or be ancient and grizzled to enchant children.
Meet the Ding Dong tree, voted Scotland's Tree of the Year and finalist for Europe's Tree of the Year. This relatively young tree in the midst of a playground is a 30 year old copper beech. It has woven itself into the life, learning and play time of Prestonpans Primary school. So great is its impact, that the head teacher describes it as "almost an extra member of staff."

Its beautiful shady canopy provides a stimulating outdoor classroom for many science and art projects. It's the children who named the tree, inspired to invent a game of "Tig/Tag" where they compete to touch its trunk, shouting "Ding Dong!" Generations of children, have run around creating their own traditions passed down from child to child, playing the same game under its protective leafy boughs. They've had their imaginations set free in the fresh air, gained knowledge and loved it!
We believe that all children should have the opportunity to plant and learn about trees, but understand that this can be a challenge in London.
Donate to Trees for Cities and together we can help cities grow into greener, cleaner and healthier places for people to live and work worldwide.
Donate