Valuing Ealing's Urban Trees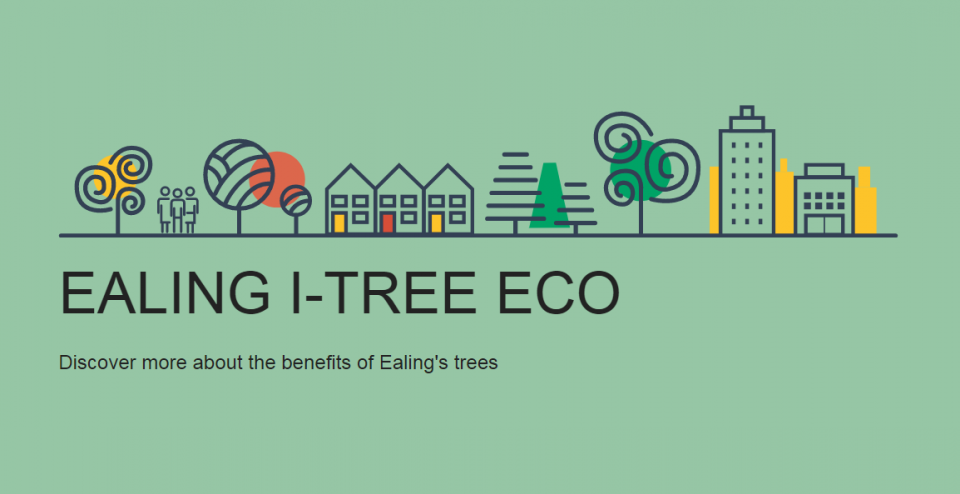 What do trees give back? New report finds Ealing's trees remove 2,000 tonnes of carbon from the air every year.

Healthy trees are an integral part of the built urban landscape. When properly managed and planned for they do more than add colour and beauty to towns and cities. They promote mental and physical health and well-being, mitigate the effects of climate change, remove pollution from the atmosphere, provide shade and habitat for wildlife, reduce flood risk by absorbing water, and offer fruit for foraging.
"Valuing Ealing's Urban Trees" is a new technical report developed by Trees for Cities, Ealing Council, Treeconomics, Forestry Commission, Forest Research, the Greater London Authority, and Arup. The report provides a comprehensive assessment of the function and value of Ealing's trees, setting a baseline to inform future management.
There are an estimated 234,400 trees in the borough, with an amenity value of £3.4 billion. These trees remove 33 tonnes of pollutants and over 2,000 tonnes of carbon from the atmosphere every year, improving local air quality and helping mitigate climate change. Tree cover varies greatly across Ealing, from 6% in Southall Green ward to 26% in North Greenford. Eighty-seven species of trees were recorded across Ealing within our study. As London's third largest borough this number is proportionate – but greater diversity can still be achieved.
Ealing's trees are becoming increasingly valuable as we face the challenges of climate change and population growth. We believe this first borough wide i-Tree report is ground breaking research that will spark a tide of lasting environmental change.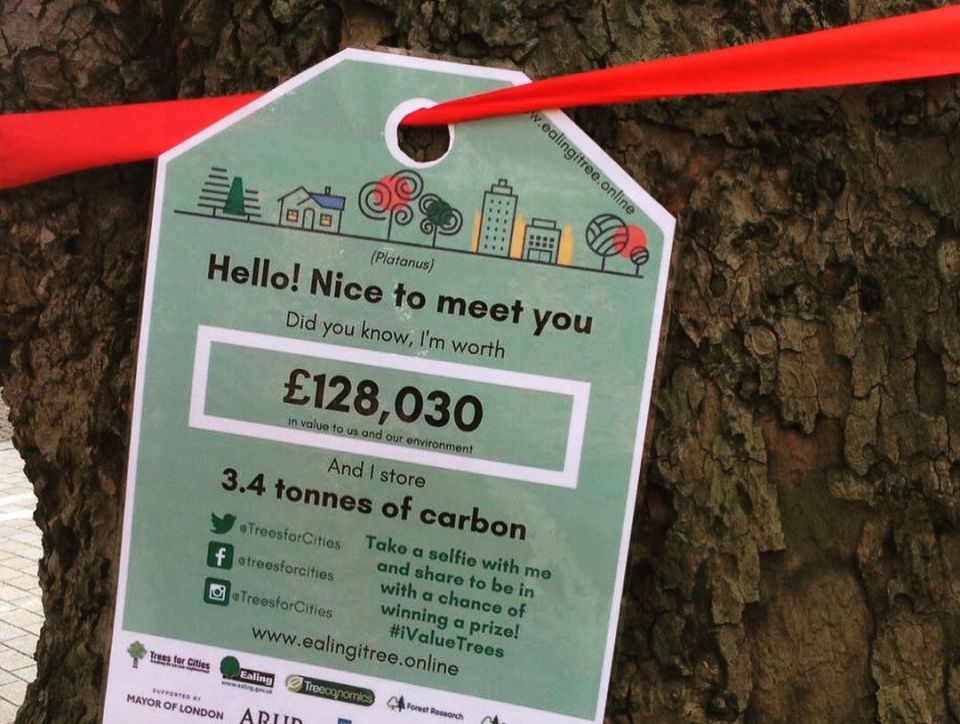 Ellen Osborne, who co-authored the report said: "We feel very privileged to be working with Ealing Council and our other Project Partners on such an important and unique project. The vision for this project is to better inform the Council's future management and maintenance strategies, strengthen the business case to retain existing trees in the borough, and inform future planting strategy. We are ambitious for this project model to be scaled and replicated by other local authorities."

Key findings from the report are brought to life through a new micro site - https://www.ealingitree.online/. The micro site, designed and developed in collaboration with Arup, allows users to explore data on canopy cover, tree population resilience, air quality, tree cover in relation to wellbeing, and plans for future tree planting.
Leader of Ealing Council, Julian Bell said: "Ealing Council has worked hard to demonstrate its commitment to our borough's trees, a commitment we intend to keep over the coming years to safeguard this vital asset.
"Ealing is rightly recognised as one of the greenest boroughs in the capital and we will always look at ways to enhance our well-earned reputation even further in the future. We have been working with Trees for Cities since 2010 to deliver community greening projects and improve outdoor spaces across the borough. We have also planted over 6,000 trees and 53,000 saplings since 2014."
Polly Turton, from Arup's Environmental Consulting team, said: "Climate change, increasing levels of air pollution and population growth mean that trees have a more integral role within our neighbourhoods and cities than ever before. This report shows communities and city leaders how much of a positive and valuable impact trees in Ealing have on people's health and wellbeing, as well as the urban environment. As a result, it can inform the council's strategy for the future management and maintenance of trees in the borough.

To drum up public intrigue and interest in i-Tree, Trees for Cities tagged the trees along the approach to Ealing Broadway station with fun greetings and facts to inspire and inform the public. People were invited to visit them from 5th-11th March to learn what our city trees give back, and to take a photo with them to be with the chance of winning a prize #iValueTrees.
Donate to Trees for Cities and together we can help cities grow into greener, cleaner and healthier places for people to live and work worldwide.
Donate