Is this Liverpool's healthiest school?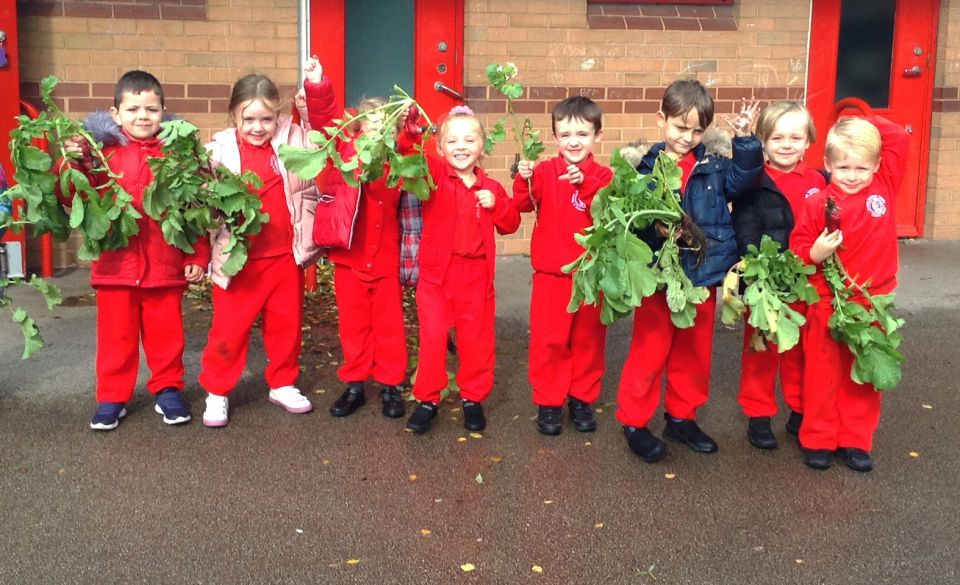 From a vegetable vending machine to four-year old aspiring radish chefs - this Liverpool school is making the most of their Edible Playground.
The Edible Playgronds team at Trees for Cities know how to help a school get their very own outdoor classroom up and running, but what's it like for the school community? In this piece, the Edible Playground team spoke to Chris Davey, Headteacher at Blessed Sacrament Catholic Primary School in Liverpool to find out what the experience was like for them.
Liverpool's Blessed Sacrament Catholic Primary school recently launched their Edible Playground, transforming their school grounds into a vibrant outdoor learning garden where pupils get excited about growing and eating healthy food. Blessed Sacrament were successful in receiving generous support from the Sir Peter O'Sullevan Charitable Trust that helped make their vision of their very own Edible Playground a reality. 

A few of the Trees for Cities team headed over to the school a couple of weeks ago to help with training and seed sowing. When visiting Blessed Sacrament, it's not long before you see the Edible Playground, as it has pride of place on the school grounds, right outside the parents' café. 
As soon as the team got there, it was clear to see that the whole school community were enjoying the fruits of their labour, and the playground looked stunning. Not only were the raised beds full of delicious colourful vegetables, the children and staff were very enthusiastic about the impact their Edible Playground had on their school community. 
We caught up with head teacher Chris Davey to find out how it's all going for them. "We've had an awful lot of produce growing over the summer – the children absolutely love it!", he told us. 
We've used some of the produce in the school kitchens and also sell some in the parents' café. We own a vending machine in the café and keep it stocked with healthy home-grown snacks that are made from crops grown in the garden.

Head teacher, Chris Davey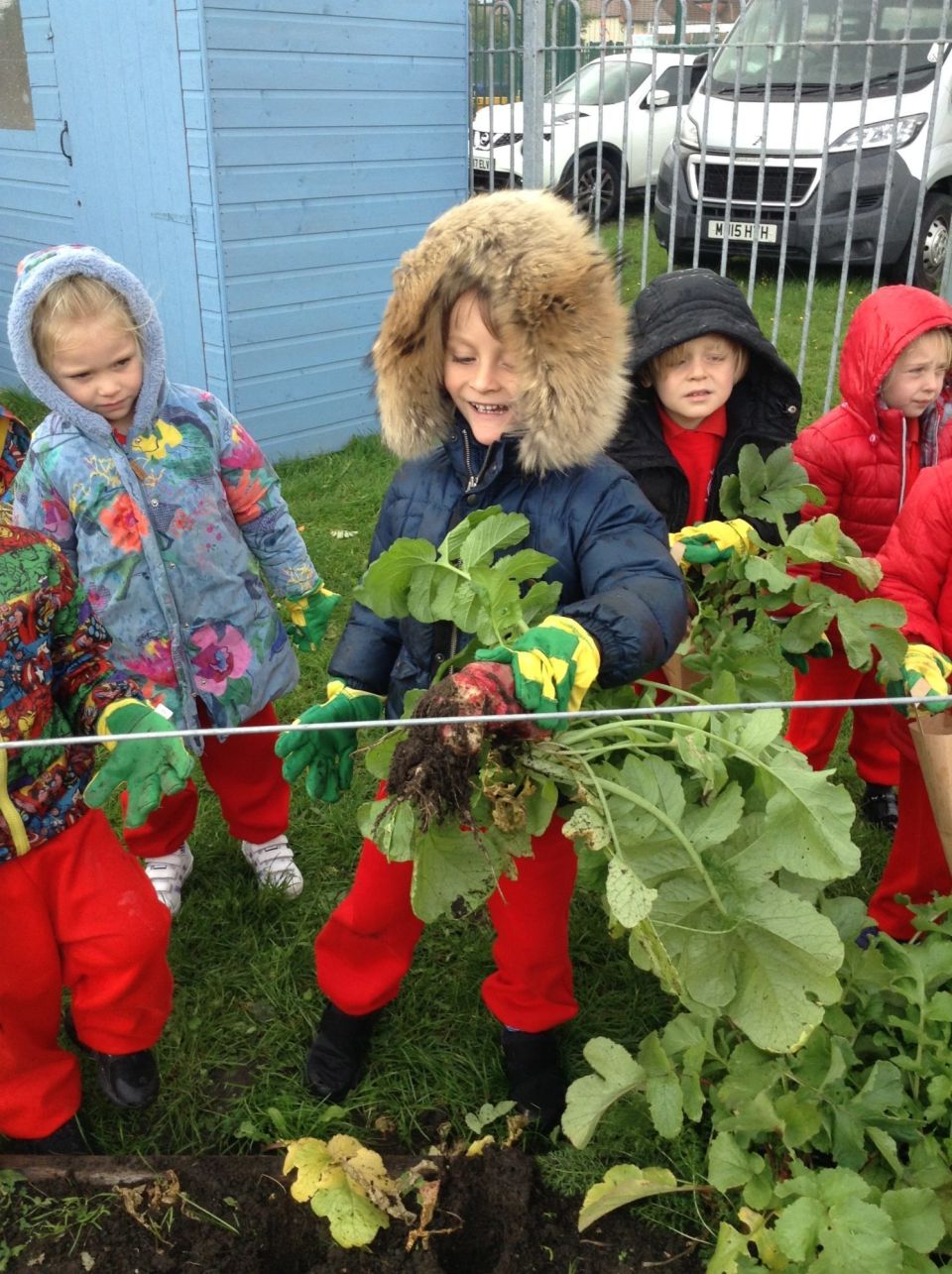 "And the children have been bagging the veg up as well, to sell for 50p a bag to the parents. The parents really appreciate it - it's been very well received by them."

"Just the other day I spoke to some of the Reception children that I met in the hallway. They had just harvested some radishes and the children were very excited to be taking them back to the classroom to wash them, trim them and show them off to their mums and dads. For four year olds to get so excited about fruit and vegetables is fantastic." 
Blessed Sacrament is a big school. There are more than 850 pupils so it might be easy to suppose that each class wouldn't fit much time in the Edible Playground. But Chris made it clear that every pupil and teacher at the school had the chance to enjoy the space to its fullest. "All the classes have a timetable to use the space, and every week, each of the year groups has a class in it. It's used by Reception right up to Year 6."  
We wanted to know what challenges the school had faced when getting the project set up. When asked, Chris simply replied: "We got a lot of help from the Trees for Cities team. They ran assemblies and parent meetings. It was all very helpful and we managed to pull everything together to get the project started quite easily. There weren't actually any negatives, though of course due to the size of the school, it was sometimes difficult trying to fit everybody in". 
We'd heard a lot about the Edible Playground, but given how exciting it was to see the impact on pupils and staff, we wanted to know more. So, we asked Chris if he had anything else he wanted to tell us. He told us the story of how one of the school dads explained that they don't have a garden at home. He said it was "brilliant to see when the children realise they can actually make money from something that they planted as a seed in the ground". Ah, the magic of growing! 
Are you interested in hearing more about the Edible Playgrounds programme, or know a school who you think would be a good fit? Get in touch to express your interest.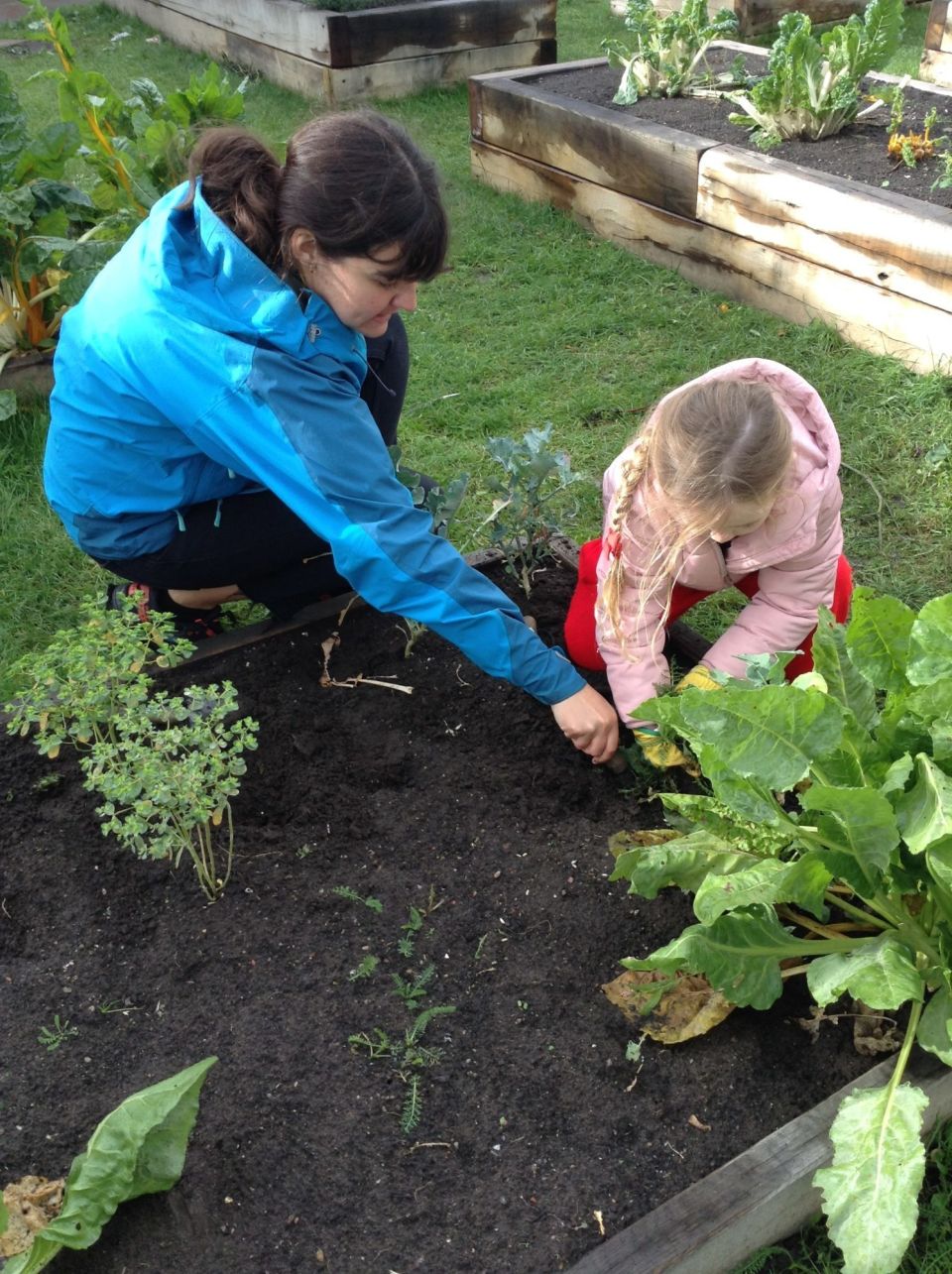 Donate to Trees for Cities and together we can help cities grow into greener, cleaner and healthier places for people to live and work worldwide.
Donate