What to cook with the winter harvest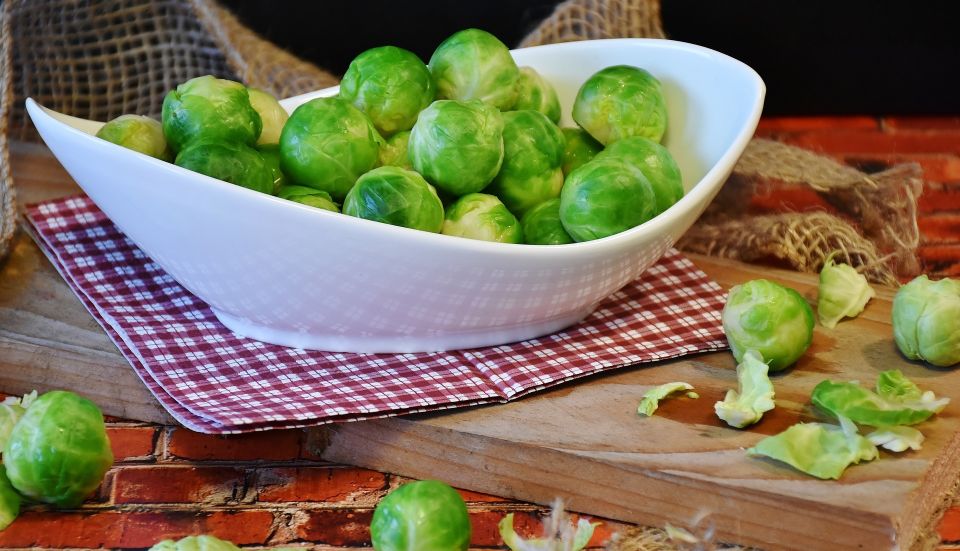 We present three easy recipes – packed with winter crops – that will help see you through the colder months.
It's the time of year when gardeners will be looking to harvest a number of vegetables, particularly robust brassicas like Brussels sprouts, kale and cabbage. Some leafy crops like chard, rocket and oriental greens can also overwinter without too much protection and are versatile enough to work in a variety of delicious dishes. Here are a few to inspire you, and excited your taste buds.
Kale, potato and Brussels sprouts soup
This hearty classic is the perfect way to keep the cold at bay and use up a number of different crops that you may have leftover after the festive period.  
Serves 6
Ingredients:
2 tbsp olive oil
2 medium onions, chopped
700g Brussels sprouts, chopped
4 cloves garlic, bashed
1kg potatoes, chopped 
12 cups vegetable stock
1 tsp dried basil
1 tsp cumin
2 bunches kale
Salt and pepper to taste
(red pepper flakes if desired)
Method:
Heat the olive oil in a large pan
Add the onions and sprouts and fry until golden brown
Add the garlic and fry for a minute
Add all other ingredients except the kale to the pot
Bring to the boil and reduce to a simmer and cook until the sprouts and potatoes are nearly done
Add the kale
Continue to cook until the kale is soft and well mixed in
Season to taste and garnish with red pepper flakes if desired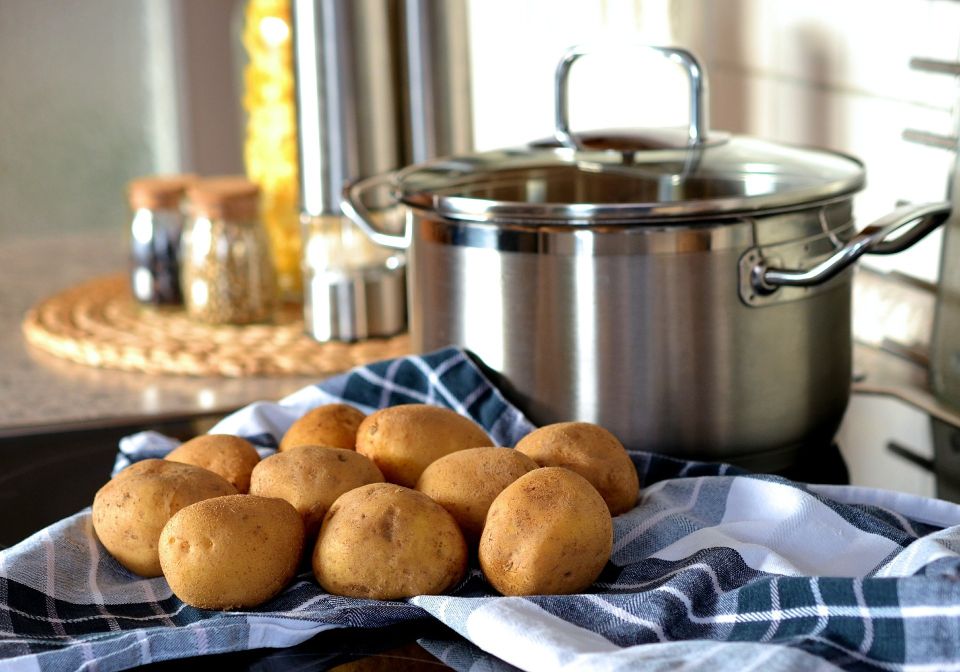 Brussels sprouts and potato hash
This super simple side is something that can be cooked in no time, with very little preparation, and it's sure to ward off any unwelcome pangs of hunger for hours to come. If you fancy it, throw in some smoked bacon or pancetta for a tasty porkiness that suits the season.
Serves 4
Ingredients:
1 tbsp olive oil
250g Brussels sprouts, quartered lengthwise
500g potatoes, diced
1 small onion, diced small
3 cloves garlic, minced
2 teaspoons dry thyme
Salt and pepper to taste
2 teaspoons lemon zest
Method:
Preheat a large pan over a medium heat
Sauté the potatoes and sprouts in half the oil
Cover and cook for about 30 mins, stirring occasionally to ensure they don't burn
When potatoes are tender, add the remaining ingredients (here's when omnivores would add the bacon) and continue to cook for 15 mins Serve as a side with warm cuts of meat, a nut roast, vegetable fritters etc.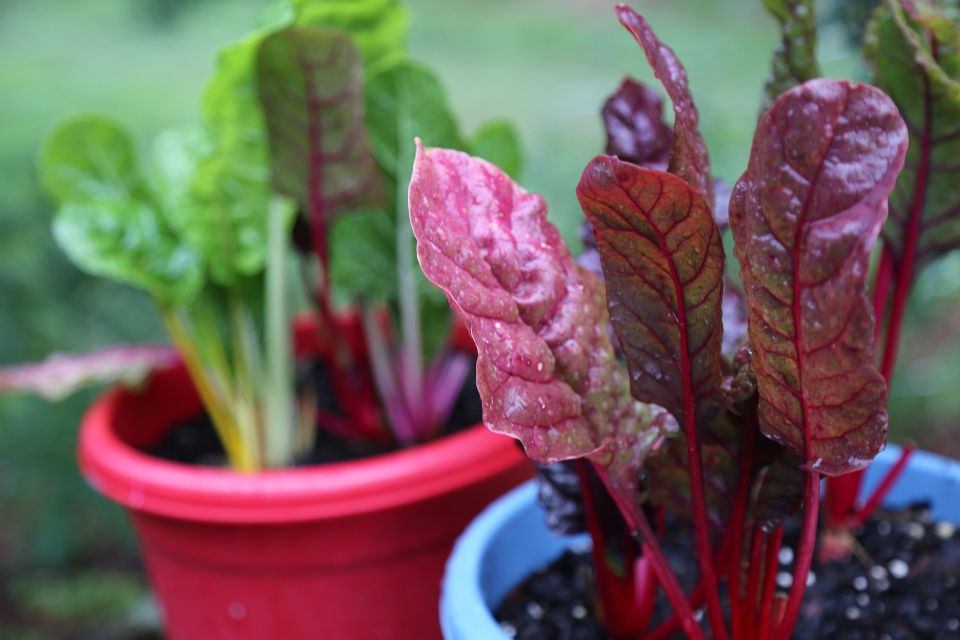 Tofu, chard and oriental greens stir-fry
Ah, the humble stir-fry: the go-to dish for time-strapped professionals looking to get their vegetable fix with fast and faff-free single pan simplicity. Let's face it, they're delicious, and the minimal washing up is a bonus. This dish uses pak choi, tatsoi and chard – all ingredients that can be harvested at this time of year.

Serves 6
Ingredients:
2 tbsp olive oil
3 tbsp minced ginger
1 ½ tbsp sesame seeds
1 Red chilli
500g tofu
Bunch spring onions
2 tsp minced garlic
2 cups sliced mushrooms
1 bunch chard, stems sliced into 1cm pieces, leaves removed
1 bunch pak choi, stems sliced into 1cm pieces, leaves removed
1 bunch tatsoi stems sliced into 1cm pieces, leaves removed (other oriental greens will also work)
2 cups chopped red peppers
1 ½ tbsp. hoisin sauce
30g roasted cashew nuts
3 tbsp soy sauce
Method:
Heat the oil in a wok
Sauté the ginger, sesame seeds and chilli for 1 min
Add tofu and stir-fry for 2-3 mins
Toss through the spring onions, garlic, mushrooms, chard stems, pak choi stems and tatsoi stems and stir-fry until the stems are soft
Add the chard leaves, pak choi leaves, tatsoi leaves and red peppers and stir-fry for 2-3 mins
Add the hoisin, cashew nuts and soy sauce and warm through
 Serve with brown rice or fresh noodles
Tempted to try them out? Let us know how you get along! Share them with us on social media @TreesforCities, or send them into Schools@treesforcities.org. Feel free to get in touch if you are keen to hear more about what to harvest at this time of year. Eat well, be merry!  
Donate to Trees for Cities and together we can help cities grow into greener, cleaner and healthier places for people to live and work worldwide.
Donate