We're proud to be part of the Tree Cities of the World programme, connecting cities around the world to create a network dedicated to sharing how we all manage urban trees and forests to make our cities greener and more robust.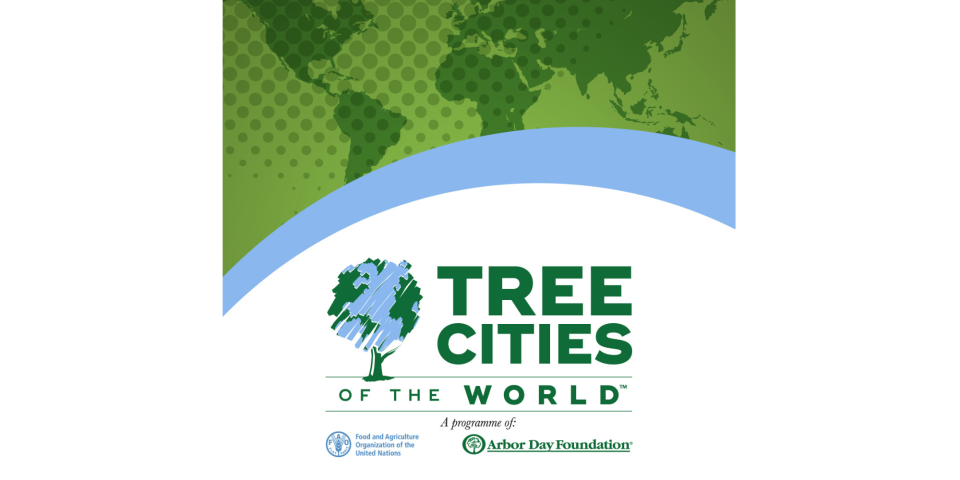 The Tree Cities of the World programme, led by Food and Agriculture Organization of the United Nations (FAO) and the Arbor Day Foundation, is an initiative to recognise cities and towns across all continents that meet core standards for the care and planning of urban trees and forests.
The vision of the Tree Cities of the World programme is to connect cities around the world in a new network dedicated to sharing and adopting the most successful approaches to managing urban trees and forests. Recognition through the Tree Cities of the World programme represents the first step toward achieving a green vision for the qualifying communities.
achieving recognition
Trees for Cities is leading the initiative to recruit and support cities throughout the UK to apply for designation and we have been encouraging and supporting councils to achieve the award.

To achieve recognition, cities must meet the programme's five core standards:
Establish responsibility
Set the rules
Know what you have
Allocate the resources
Celebrate achievements
TREE CITIES OF THE WORLD HIGHLIGHTS
LATEST UPDATES
21 UK towns and cities have been recognised as 'Tree Cities of the World' in the 2022 round of applications - a new UK record! These councils are now joining an international network of towns and cities dedicated to fostering the best urban forestry practices.
Rother District Council (Bexhill on Sea)
Birmingham City Council
Bradford City Council
London Borough of Barking & Dagenham
London Borough of Camden
Coventry City Council
London Borough of Ealing
Hull City Council,
Ipswich Borough Council
Leeds City Council
Middlesbrough Council,
Newport City Council
Portsmouth City Council
London Borough of Redbridge
Sheffield City Council
Solihull Council
Stockton-On-Tees Borough Council
Telford & Wrekin Council
Tower Hamlets Council
Welwyn Hatfield Borough Council
Wrexham County Borough Council
Well done to all the councils! To find out if your area can apply for 2023 designation, follow the link below.
Big thanks to the players of People's Postcode Lottery for the support which has enabled us to take a lead the initiative in the UK!