We're planting 100,000 trees with Ocado!
It's the good National Tree Week news we've been waiting for! Together with Ocado, the online supermarket committed to being the nation's most sustainable grocer, we will be planting at least 100,000 trees in towns and cities around the UK.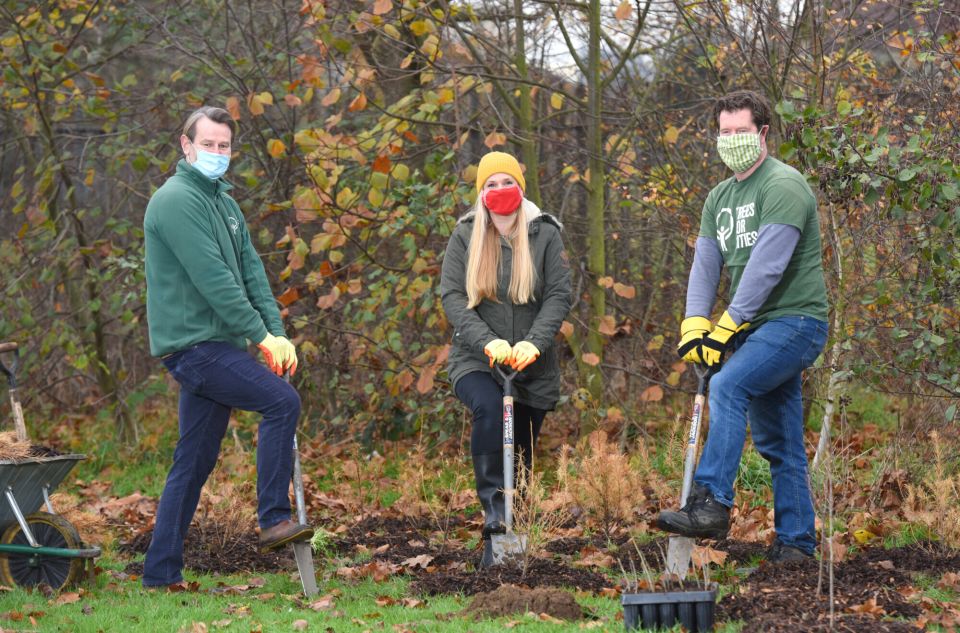 Through the partnership, Ocado will be making an initial donation of over half a million pounds to the charity, enabling at least 100,000 urban trees to be planted, to offset CO2 emissions. These trees will also bring a multitude of benefits, including tackling the climate crisis, cleaning our air, protecting against flood risk and creating habitats for wildlife, as well as the incalculable aesthetic, cultural and historical value they bestow on society.
Jo West, Ocado's Head of Sustainability said: "We're thrilled to partner with Trees for Cities. The benefits of planting trees are enormous and in urban environments, they are even more important: they help promote healthier environments for the communities that live there. Ocado is committed to ensuring we operate sustainably and we have numerous initiatives launching in 2021 to show how seriously we are taking this".
The partnership is part of a wider commitment from Ocado to be the UK's most sustainable grocer, focussed around three core pillars - keeping food waste to almost 0%, reducing carbon impact and having responsible packaging. Ocado's food wastage figure in 2019 was just 0.04% of sales, which is one of the lowest for the industry. Ocado is one of 16 retailers to join The British Retail Consortium (BRC) steering committee to develop a Climate Roadmap to prioritise an ambitious target of Net Zero carbon emissions by 2040.
David Elliott, CEO of Trees for Cities said: "Trees for Cities are extremely proud to partner with Ocado to achieve sustainable change. Together we will have a substantial positive impact on the environment and to communities across the UK. Ocado's commitment to society and the environment is second to none; we look forward to working together to create healthier and greener cities for generations to come".
Keep up to date on the project by following us on social media! @treesforcities