LONDON: Planting Day at Clayhall Park
Due to storm Eunice hitting us last week, we had to unfortunately postpone the planting day at Clayhall Park. However, we have liaised with the local council and are happy to say the new planting date will be Saturday the 26th of February! You can register or RE-register via the link here. You can also click here to instantly download the information pack.

Trees For Cities is pleased to be working with the Queens Green Canopy, London Borough of Redbridge and Vision RCL to plant new trees in Clayhall Park.
This project is also supported by funding from The Neighbourhood Community Infrastructure Levy (NCIL).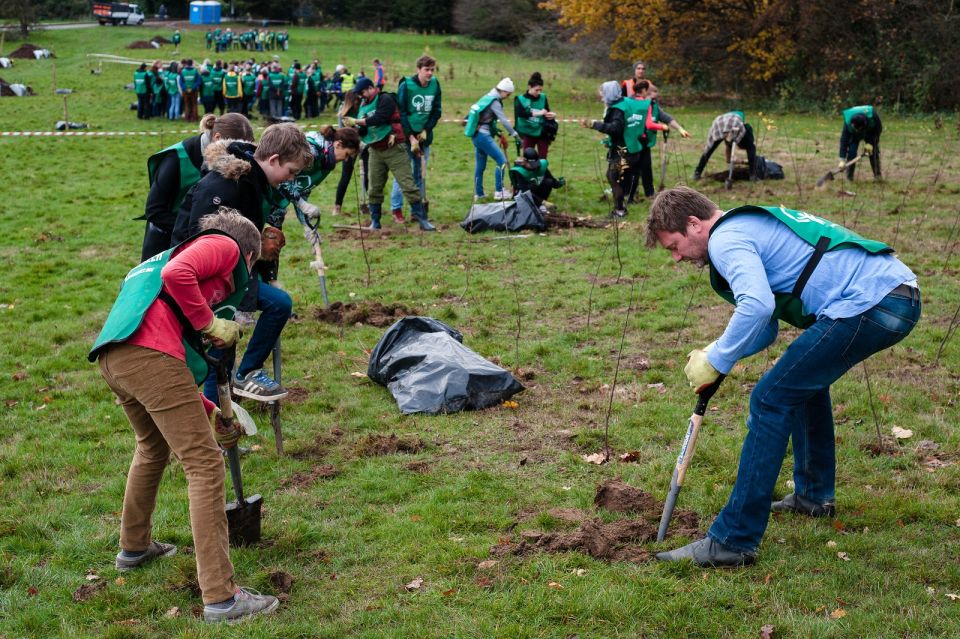 The event, in celebration of Her Majesty's Platinum Jubilee in 2022. The Queen's Green Canopy is a unique UK-wide tree planting initiative created to mark Her Majesty's Platinum Jubilee in 2022. Focusing on sustainable planting, the project encourages tree planting to create a legacy in honour of The Queen's leadership which will benefit future generations.

Join Our Planting Day!
When: Saturday 26th February 2022, 10am - 3pm

All ages and abilities welcome

A hot vegan lunch and refreshments will be provided

We will provide gloves, tools and supervision

Anyone under the age of 18 must be accompanied by adults. Please sign up by clicking the link below. Volunteer spaces are limited so we advise signing up as soon as possible. This will also help us to monitor numbers in terms of keeping everyone safe during COVID-19.

The new trees that we will plant will replace those that have been lost due to pests and diseases. The team at Trees For Cities have carefully selected resilient species that will be placed in the former pits surrounding the park.

Our aim with this project is to showcase the London Borough of Redbridge commitment to planting trees throughout the borough to tackle the poor air quality issue around the site. We will be planting up to 35 beautiful new trees which will increase the tree canopy and improve the green oasis in this busy urban environment. We plan to plant an array of large standard trees of varying species with the availability of space in this area.

If you have any further questions regarding the upcoming work at Clayhall Park, please don't hesitate to contact Sara at Sara@treesforcities.org
Please also take some time to fill out our Diversity Monitoring Form before you attend the event. This will help us to monitor the impact of our work. Thank you.